CONTROVERSIAL RAPPER UNKLE ADAMS CHRONICLES THE PEAKS AND VALLEYS OF THE INDUSTRY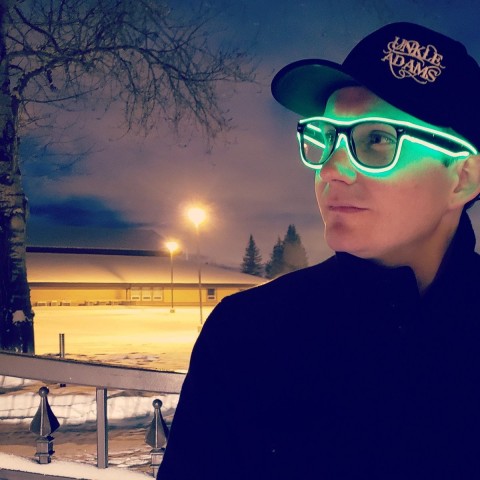 The bold and outspoken motivational rapper Unkle Adams is at it once more, releasing a new hit single Peaks and Valleys, which profiles the ups and downs that a rapper faces. The talented musician and motivational rapper has classics such as "The Original", "Die One Day", and "Oxygen". His varying style has brought in a wide range of audiences as he often touches on controversial subjects which give the fans plenty to discuss amongst social media.
The new hit rap single discusses the rigors of the music industry and the shady types of people that try to perform money grabbing schemes. Unkle Adams is an inspirational figure to thousands who has performed at dozens of schools across both Canada and the United States, and has earned a raving fan base.
The Canadian artist earned the name Unkle Adams because he has a nephew who is actually ten days older than him and was constantly called Uncle by many peers of a similar age.
The controversial rapper has gathered a strong fan base as he has detailed his own personal struggles for the world to see. He has opened up to his fans in a series titled The At Least a Million Mission chronicling both the positives and the negatives of the music industry including the debt that some rappers go through in order to get their music heard in the beginning stages. Unkle Adams is a new rapper on the scene who has strong conviction and belief in his brand and has been willing to place bold bets on himself making super high quality music videos. They have paid off in a big way. He is on a mission to gain a million monthly Spotify listeners and the world is responding. Unkle Adams has independently amassed more than 3,000,000 streams on Spotify and more than 5,000,000 views on YouTube positioning him as one of the most listened to up and coming rappers.
MORE INFORMATION:
Media Contact
Company Name: Jarbly LLC
Contact Person: Media Relations
Email: Send Email
Phone: +1 (516) 864-9349
Country: United States
Website: http://unkleadams.com