Baseballism Black Friday/Cyber Monday Guide 2019
The Black Friday/Cyber Monday 2019 Baseballism guide will be updated as Black Friday approaches for best baseball deals. Shop baseball t-shirts, hats, hoodies, shorts, accessories such as sunglasses, backpacks, jewelry, caps, leather bags and much more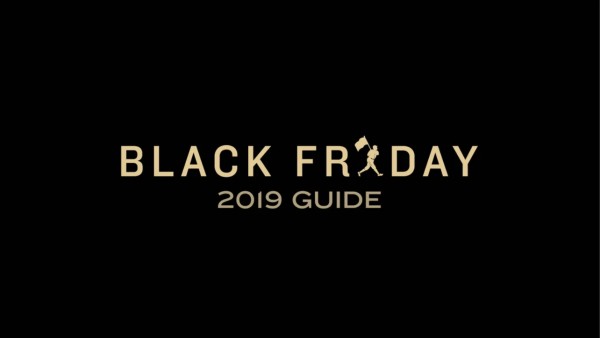 When does Baseballism Black Friday/Cyber Monday begin?
Begins Online: November 28th, 8pm EST (Thanksgiving Day)
Ends Online: Tuesday December 3rd, 12pm EST (Day after Cyber Monday)
In Store: Please call your most convenient location for BF/CM Store Hours
Where
Black Friday Sale will be valid at the Baseballism Online Store and all brick and mortar locations. Baseballism brick and mortar store hours may vary, please check with your local store for store hours.
Baseballism Locations:
1. Baseballism Irvine – address: 862 Spectrum Center Dr. Irvine, CA 92618
2. Baseballism Portland – address: 2215 NW Quimby St Portland, OR 97210
3. Baseballism Scottsdale – address: 3961 North Brown Avenue, Scottsdale, AZ 85251
4. Baseballism Texas – address: 1650 E Randol Mill Rd. STE 125 Arlington, TX 76011
5. Baseballism Director Park (Portland) – address: 875 SW Yamhill St. Portland, OR 97205
6. Baseballism Cooperstown – address: 131 Main St Cooperstown, NY 13326
7. Baseballism Chicago – address: 1027 W Addison St. Suite A107 Chicago, IL 60613
8. Baseballism Boston – address: 71 Lansdowne St. Boston, MA 02215
9. Baseballism Atlanta – address: 900 Battery Ave SE #1015 Atlanta, GA 30339
Discounts & Free Gift
• Free $40 E-Gift card with orders of $100 or more (one gift card per limit per order)
• 30% or more off all items (tees, hoodies, leather accessories etc.)
• No discount code necessary
• No additional discount codes will be valid
• Gift cards and rewards runs may be used
• Free shipping with orders of $100+
• Gift card will be emailed to customer following the purchase
• A free gift card pop-up will appear once your cart threshold has surpassed $100, click 'Yes' to accept your gift card
Tips & Tricks
Historically, many items (new items, popular items, limited releases) sell out quickly. Putting an item in your cart DOES NOT RESERVE YOUR ITEM. Baseballism suggests to check out immediately once you have all your items in your cart.
Please be advised, once sold out, most items will not be restocked before Christmas.
Get rewards points. Enroll in the Baseballism Rewards Program to receive runs for every purchase you make. You can exchange runs for gift cards and other rewards later on.
New Releases & Black Friday Cyber Monday Specials (check back for updates)
Each Black Friday/Cyber Monday Baseballism releases new and limited product. Photos of new products will be made available as they arrive. Please keep checking back for more!
Black Friday Product Release: Penelope Parka – Fog
Scouting Report: An elongated waterproof parka to protect you from the elements when the weather is off, but the game is on. The Penelope featurees a detachable hoodie, hand warming pockets and two additional pockets for storage.
Retail Price: $135.00 Black Friday Price: $94.50 Save: $40.50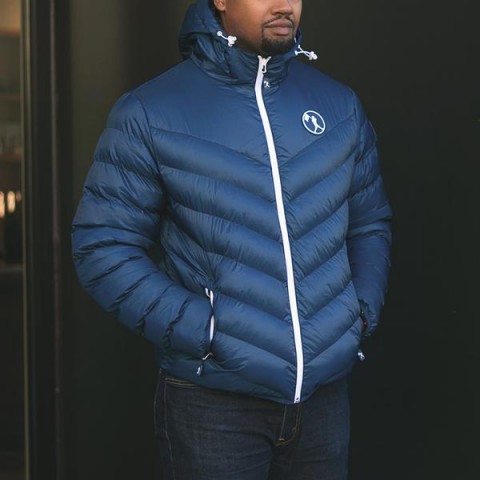 Black Friday Product Release: Wagner Winter Jacket – Cobalt (BF Limited Edition Color Way)
Scouting Report: Don't let the weather cancel you. The Wagner uses waterproof polyester memory fabric paired with cruelty free pearl padding to protect you from the winter elements. Wear the Flag Man.
Retail Price: $135.00 Black Friday Price: $94.50 Save: $40.50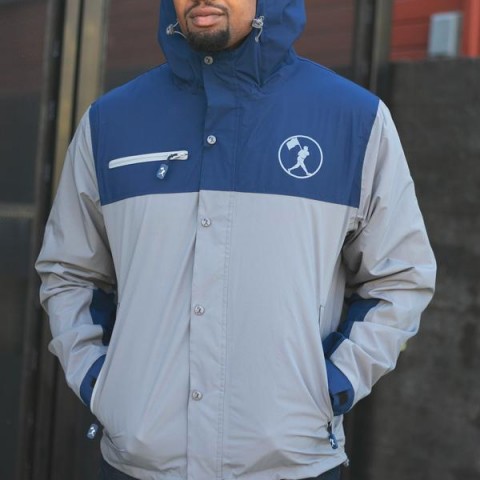 Black Friday Product Release: Perry Packable Jacket – Cobalt & Fog
Scouting Report: A clean and stylish lightweight waterproof jacket made for the baseball person. Look good, look baseball, wear the Flag Man.
Retail Price: $95.00 Black Friday Price: $94.50 Save: $40.50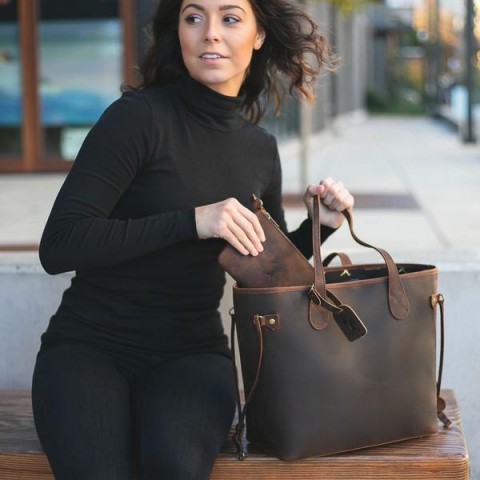 Black Friday Product Release: Alison Glove Leather Cinch Tote and Clutch
Scouting Report: An elegant and timeless glove leather piece for the women of baseball. Dark chocolate baseball glove leather is crafted into a cinch tote and matching clutch (tote and clutch sold together).
Retail Price: $215.00 Black Friday Price: $150.50 Save: $64.50 + $40 Gift Card
<p style="text-align: justify;">Many items have sold in online games at very high price tags. The platform Eldorado recently published an infographic showcasing some of the most stunning sales.</p>
<p style="text-align: justify;">The popularity of Massively Multiplayer Online Games is huge and growing all the time, creating an industry for items and services that simply didn&rsquo;t exist even a few years ago. One that intrigues both gaming insiders and outsiders is in-game items that carry high price tags. Eldorado is a trusted and reliable platform that offers many of them to users. To help illustrate the state of the industry today, Eldorado recently thoroughly researched the subject and then took the data and created an <a href="https://www.eldorado.gg/articles/the-most-expensive-in-game-items-sold">Infographic Featuring the Most Expensive Items in Online Games</a>. The prices these items sold for are likely to leave many people stunned, to put it mildly.</p>
<p style="text-align: justify;">"The gaming industry is one of the fastest growing entertainment markets these days,&rdquo; commented eCommerce director Algirdas Latvys from Eldorado.gg. &ldquo;Prize pools of competitive game tournaments already exceed the prize pools of many physical sports competitions. For example, The International 2019 tournament of DOTA 2, a multiplayer online battle arena genre game prize pool has exceeded 34 million USD and surpassed the earlier record held by the previous year competition of the same game by almost 9 million. As interest in competitive gaming rises across the world, so does the number of players in massively multiplayer online games. For some, MMORPG gaming became a substantial source of revenue or even an employment opportunity in its own right as players are able to obtain valuable items in-game and sell them online.&rdquo;</p>
<p style="text-align: justify;">The experts at Eldorado have also pointed out that in-game items having prices on them is not a new development at all. &ldquo;The first sales of in-game items began well over a decade ago and from then onwards, the prices of virtual items continued to climb. There are many players in the market, that are making living selling <a href="https://www.eldorado.gg/osrs-gold/g/10-0-0″>OSRS Gold</a> We have gathered a comprehensive list of the most expensive items sold in online games to this day and we anticipate that in the future even greater and more impressive numbers awaits us," remarked Digital Manager Modestas Galvys for the Eldorado infographic.</p>
<p style="text-align: justify;"><strong>About Eldorado</strong></p>
<p style="text-align: justify;">The team behind Eldorado started trading almost 10 years ago. Since then we have bought and sold billions in in-game gold and millions of items in RuneScape, Path of Exile, World of Warcraft, Rocket League, CS:GO, and more. As buyers, sellers and gamers, we have seen it all, from honest-to-goodness dealers to scam victims with zero customer support. Harnessing years of experience and love for the market, and with a strong belief that together we can revolutionise in-game trading, we set out to build what Eldorado is today &mdash; a secure, easy-to-use shop with sterling support.</p>
12.00
Normal
0
false
false
false
EN-US
X-NONE
X-NONE
/* Style Definitions */
table.MsoNormalTable
{mso-style-name:"Table Normal";
mso-tstyle-rowband-size:0;
mso-tstyle-colband-size:0;
mso-style-noshow:yes;
mso-style-priority:99;
mso-style-qformat:yes;
mso-style-parent:"";
mso-padding-alt:0cm 5.4pt 0cm 5.4pt;
mso-para-margin-top:0cm;
mso-para-margin-right:0cm;
mso-para-margin-bottom:10.0pt;
mso-para-margin-left:0cm;
line-height:115%;
mso-pagination:widow-orphan;
font-size:11.0pt;
font-family:"Calibri","sans-serif";
mso-ascii-font-family:Calibri;
mso-ascii-theme-font:minor-latin;
mso-hansi-font-family:Calibri;
mso-hansi-theme-font:minor-latin;
mso-bidi-font-family:"Times New Roman";
mso-bidi-theme-font:minor-bidi;}
Media Contact
Company Name: Baseballism
Contact Person: Michal P.
Email: Send Email
Phone: 9712363050
Address:3961 North Brown Avenue
City: Scottsdale
State: Arizona 85251
Country: United States
Website: https://www.baseballism.com/