JK&W Develops Efficient Attachable Vehicle Front Window Shade "Motliner"
November 11, 2019 – Cars, which are the next most expensive asset after houses, depreciate over time. Therefore, while keeping these values as much as possible, a variety of vehicle products that make easy operation and management are being introduced to form a large market. Automotive part brand, "Motliner", has developed attachable vehicle front window shade to solve the problems of high temperature within the vehicle and it is preparing to launch it.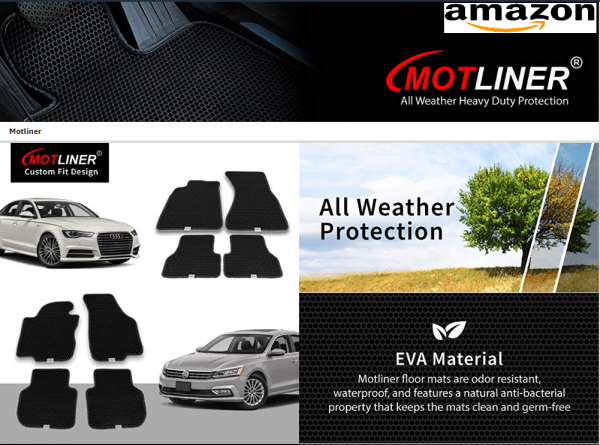 The "Motliner" window shade developed by JK&W (CEO: Sung Eun Hong), is based on the experiences and observation of the CEO Hong. CEO Hong has lived in the US for a long time and observed that despite the high temperature of the US, US cars cannot have dark tinting due to the legal issues. Also, because of the large land area, almost all cars are parked outdoor, so it makes cars' indoor temperature to increase up to 100 degrees Celsius. This has often led to the melting of the room mirror glue in the car.
Local American drivers use a foldable sunshade to prevent these issues, but Mr. Hong says it is not efficient as you have to fold/unfold every time you use it and dust occurs when you open up the shades. "Motliner" attachable front window shade was developed to supplement these disadvantages. You can easily install it with double-sided tape and you can simply pull down the shade after you park. All the cumbersome steps were eliminated. This technology has also been applied for a patent.
While JK&W was developing its product from this idea, it was selected by the Small Business Corporation's Youth Entrepreneurship Academy and received product development support to complete the prototype of this attachable front window shade. It successfully completed the prototype and it is about to be released. Mr. Hong has a successful experience of crowdfunding, so with this experience, he is going to do crowdfunding with the prototype to get feedback and funding from future customers.
On the other hand, JK&W directly produces and distributes coil mats and double EVA mats that are excellent with dust collection capabilities. In 2017, as the first company in Korea within a similar industry, the company launched its products in Cars Doctor and Indigogo and raised $85,000 within a short period. With this success of funding, the company established the US corporate office in LA. The LA corporate office built a shopping mall and started selling its products, and it sells over 100 products on Amazon FBA with its Brand Store.
Mr. Hong said, "If we add character or logos, it could be used as advertising or car sales marketing materials and it could be used for many other things." He also stated, "In addition to this launch, we want to serve as a bridgehead to export not only our own products but also those of Korea's leading automobile manufacturers based on our experience in entering the North American market and our current shopping mall that is operated in English."
For more information about the "Motliner" window shade, visit www.motliner.com
Media Contact
Company Name: MOTLINER
Contact Person: Media Relations
Email: Send Email
Phone: +82 70-4038 9303
Country: South Korea
Website: www.motliner.com