Book on 'A One-Man Subculture': MELTING POTHEAD released worldwide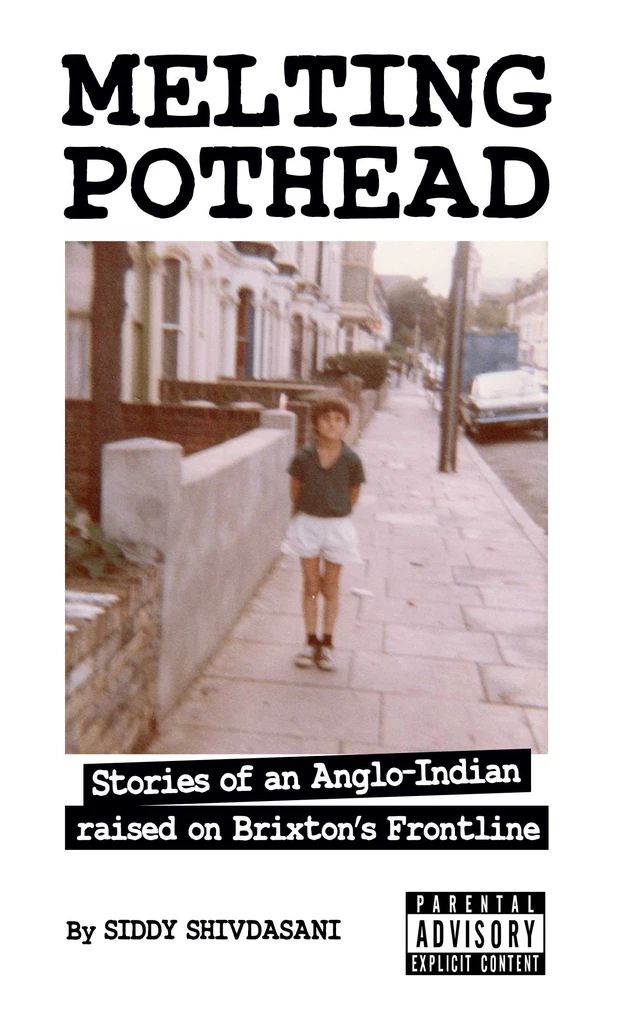 Stories of an Anglo-Indian raised on Brixton's Frontline form part of this one-of-a-kind book by Siddy Shivdasani
White Falcon Publishing launches a non-fiction book by Siddy Shivdasani about the world through his eyes as an unusual product of the Indian diaspora. The author grew up in the black capital of Europe as mixed race, mixed class and with a severe mental illness.
'I used to live in London and thought I knew the city. Then I read Melting Pothead and realised I was a tourist. Siddy Shivdasani is Samuel Pepys on acid. A one-man subculture.' — DANIEL VERNON, BAFTA-winning director
As well as being a class and race melting pot, Siddy became a serious dope smoker aged 15, hence the book's title. He only stopped getting high when he was sectioned some 21 years later and diagnosed with bipolar disorder 1. He has not had a joint in 12 years.
MELTING POTHEAD has stories of Siddy somehow carving out a career as a journalist, finding himself at the heart of the Murdoch Empire just five years after his career began aged 22 in the ethnic minority media. Working for the national, right-wing press had a profound effect on Siddy, who started out naive and ended up subversive.
That's in the context of being poor, poorly-educated and brought up on "The Frontline" in Brixton, south London, which was the Eighties battleground for two major riots, which shaped race relations in Britain for a generation.
Many of his adventures and at times troubled existence are detailed along with some of his works as a journalist, all written in a "staccato", easy-to-read style as he takes you from Brixton to Bombay to Beirut, via Armageddon, to Fortress Wapping….and beyond.
Read more about Siddy and his book at meltingpothead.com. Paperback and Kindle versions are available to buy on Amazon internationally, plus on additional platforms in India. All those links can be found on the website.
Contact email address: [email protected]
Media Contact
Company Name: White Falcon Publishing Solutions LLP
Contact Person: Navsangeet Kaur
Email: Send Email
Phone: +91-8283843446
Address:SCO 110 Sector 47C
City: Chandigarh
Country: India
Website: https://whitefalconpublishing.com