Kiyahotpeppa set to put Alabama on the map with new hip-hop single 'Shoes on the Chevy'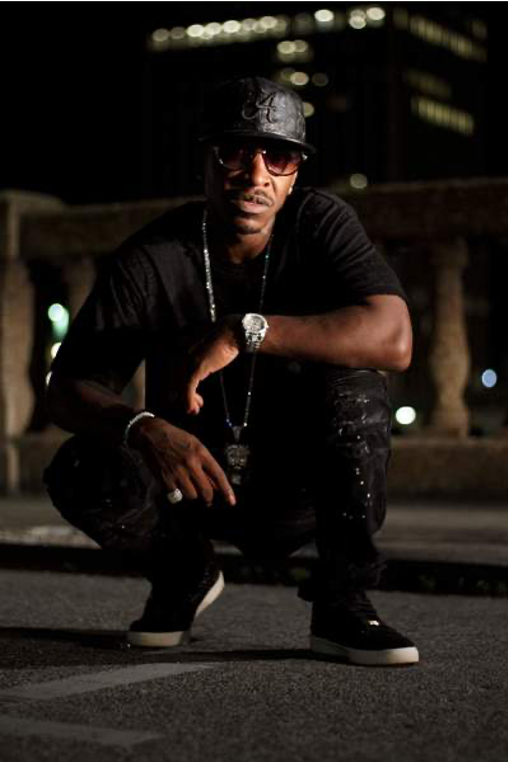 Talented rapper, Kiyahotpeppa, releases a new single titled 'Shoes on the Chevy,' a hit single that is already garnering reviews from lovers of hip-hop across the nation
It is looking like the dawn of a new beginning in the hip-hop world, especially in Birmingham, Alabama, as Kiyahotpeppa continues in his pursuit of putting his state on the musical map. Alabama remains one of the states with the fewest number of entertainers, with no record of a hip-hop musician coming from the state.
Kiyahotpeppa is on a mission to become Birmingham's first hip-hop star. His new single, "Shoes on the Chevy," is already getting some radio play in the South, and the summer vibe with good feelings has continued to gain more traction with fans as the feel-good track of the year.
"It's for playing at car shows and barbecues and stuff like that," Kiyahotpeppa said. "That's how we do summers down south in Alabama. Everybody down here loves old cars, and putting shoes on the Chevy is like putting rims on a car. I hope this is one of those songs that open the door for the rest of the artists that are up-and-coming from around here. Where I'm from, nobody is famous. We're one of the last states to get someone famous. And I feel like if one person can make it, then it'll become like Hollywood because we'll start drawing attention to all of the talent here," Kiyahotpeppa continued.
Kiyahotpeppa hopes to be that catalyst that sets the ball of success rolling for his city. He has been in the industry for over a decade, developing his unique style of music over the years. The talented rapper offers an amazing blend of a thick southern drawl and witty wordplay combined with hard-hitting beats to deliver a unique style to rap lovers. Described by many as a gangster rapper, Kiyahotpeppa brings a twist to the hip-hop culture, serenading the audience with meaningful and relatable lyrics.
"It's true that the world is in a dire need of inspiration," he said. "This isn't something you can achieve by simply listening to galas of another utopian galaxy. I guarantee authenticity and realism in my creative art. And you'll hear my thoughts and feelings in ways that will connect with thousands of listeners out there. I'll show you how I've squeezed out lemonade from the sour lemons that have been thrown at me," Kiyahotpeppa continued.
It has not been a bed of roses for Kiyahotpeppa as he had his fair share of challenges. In 2000, he was hit in the head by a stray bullet while at a gas station. However, this did not deter him from his goal, diving fully into music and steadily building up a fan-base that has remained hooked on his authentic and unique music.
Kiyahotpeppa and his works have caught the attention of several heavyweights in the industry, collaborating with the likes of Scarface, Shawty Lo, Pator Troy, Bun B, Young Scooter, Dirty Boyz, Eightball and MJ, and many others. He also featured Rick Ross in his lead single titled "Started With Nothing." Kiyahotpeppa has also won numerous trophies for Best Song and Hottest Indie Artist of the Year.
For more information about Kiyahotpeppa and his works, please follow him on Facebook, Instagram, Twitter, Soundcloud, and YouTube.
Media Contact
Company Name: HOT NOIZE
Contact Person: Kiyahotpeppa
Email: Send Email
Phone: 706-315-2646
Country: United States
Website: https://www.facebook.com/kiya.hotpeppa