Single "Real Love" by Dominick James wonderfully expresses all the feelings when meeting someone special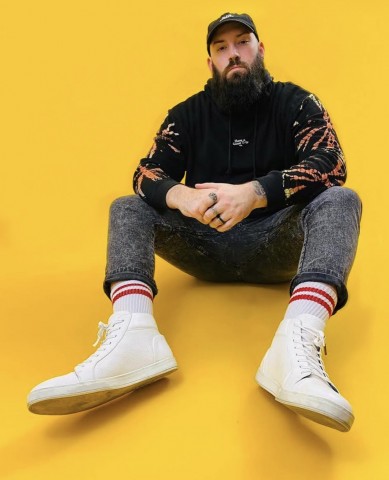 Based out of Pennsylvania, Dominick James is a multifaceted pop-singer and songwriter. Dominick's unique sense of sound and rhythm arises out of his long years of experience in the music industry. It gives him an upper hand in creating songs that are raw and refreshing, and different from others. After exploring different paths in the industry, and performing in bands across the world, Dominick has decided to put his best foot forward by going solo and taking over the industry.
After the success of his previous single "Doubt It", released in April this year, Dominick is set to touch people's hearts with his latest single titled "Real Love", which released in June 2020. This song is about the majestic feeling that you have when you meet someone new for the first time – the vibe, the energy, the excitement; everything feels elating. But when you dig in a little deeper, you start to contemplate your emotions, if they are even true, or you are just looking for an escape amid the chaos. All these feelings are beautifully encapsulated by Dominick in this track, which is sure to hit a soft spot in the listeners' hearts. "Real Love" is a perfect amalgamation of captivating music and free-flowing lyrics by the artist.
Telling about his musical journey, Dominick says, "I started playing piano when I was 3. As a teenager, I was in bands and toured around the world. I started making hip hop beats for my friends in middle school and then transitioned to writing pop songs when I played a demo for my friend who gave me the confidence to go forward with my solo career."
Dominick takes inspiration from the likes of Jon Bellion, Charlie Puth, and Lauv, who have helped him in polishing his craft and creating a fresh sound. Dominick likes to describe his music style as catchy pop music with meaningful lyrics. He is a hardworking artist who writes and produces his music.
He thanks his fans for the support and love they shower him with and urges them to stay tuned for more of his upcoming music.
Listen to the track "Real Love" now on Spotify.com.
Media Contact
Company Name: Dominick James
Contact Person: Media Relations
Email: Send Email
Phone: 5703503037
Country: United States
Website: dominickjames.com