Philippines Fastest Growing Food and Grocery Ordering and Delivery Company: Ganaby Delivery Services Expands Its Service to Tuguegarao City Philippines
The Company Plans To Expand To Other Key Cities And Become A National Player In The Philippines' Food Delivery Market Segment.
Tuguegarao – Oct 14, 2020 – Tuguegarao based Start-up, Ganaby Delivery Services, Philippines fastest-growing food & grocery ordering and delivery company, has announced today that they are expanding their operations to Tuguegarao. GanabyDelivery promises to provide a hassle-free food delivery experience to people in Tuguegarao.
Founded by Gil Lopez, A highly qualified Electronics and Communications Engineer, Ganaby Delivery Services operates around the concept of delivering food & grocery from the best restaurants & stores in a neighborhood to the customer's doorstep. Unlike many other food & grocery ordering platforms, GanabyDelivery has its fleet of delivery personnel equipped with smartphones who pick-up orders from restaurants & Stores and deliver them to customers.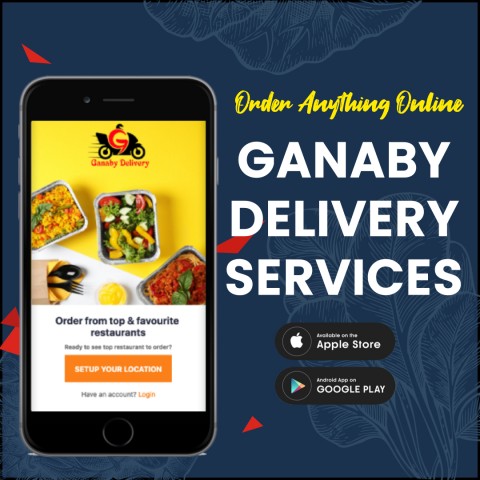 The company plans to spread its operations across 50 sq km in Tuguegarao, having already tied up with top restaurants & stores in the city.
"Our ultimate aim is to deliver quality delivery service around the clock to patrons seamlessly in Tuguegarao Philippines. Tuguegarao, which is our newest entrant on the GanabyDelivery map, is a city that is home to a vibrant and cosmopolitan populace with a penchant for delectable cuisines. Catering to this very need, we will be aiming to feature an extensive range of restaurants and cuisines to address customers with varying culinary preferences. In a short period, we partnered with over 80 restaurants and look forward to tying up with more popular food & grocery delivery company in the coming months," said Gil Lopez, Founder, GanabyDelivery.
About GanabyDelivery:
Ganaby Delivery Services is a Tuguegarao based online ordering & delivering marketplace. Gil Lopez founds them in 2020, its inception inspired by the thought of providing a complete food & grocery ordering and delivery solution to customers. Their idea was to get the choicest of food & grocery from the best restaurants & stores in a neighborhood delivered to customers at their doorsteps. It further ensures that the customers have a hassle-free experience while ordering food & grocery online, right from choosing the order to deliver their order.
Media Contact
Company Name: GanabyDelivery
Contact Person: Arjun Bishoyi
Email: Send Email
Phone: +91 8338084000
Address:19 Campos St
City: Tuguegarao
Country: Philippines
Website: https://ganabydelivery.com/