Get to Brazil with Rio de Janeiro: The Spirit of Carnaval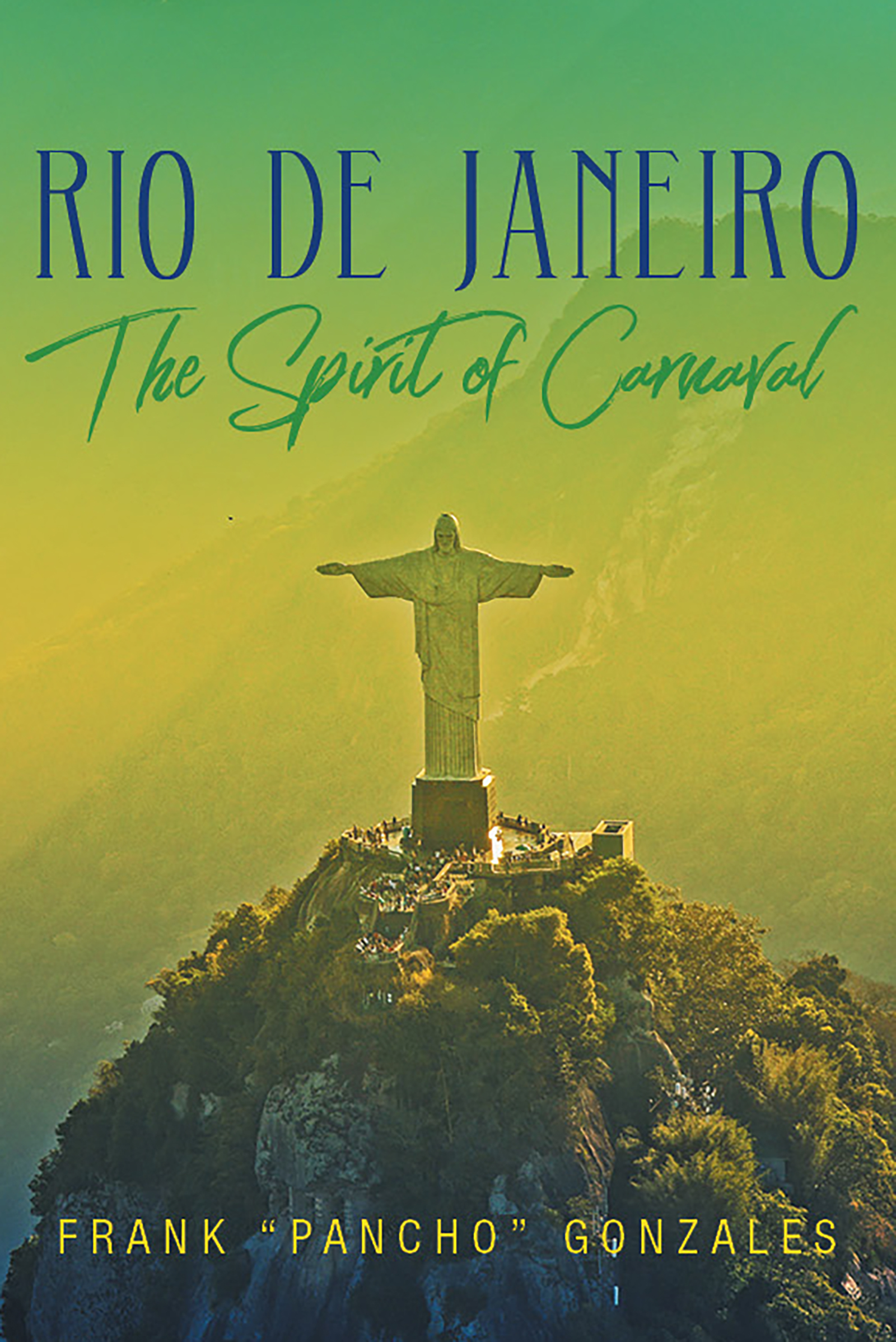 Author Frank "Pancho" Gonzales brings his readers to a rare trip of his book pages, Rio de Janeiro: The Spirit of Carnaval, a literature that describes the captivating and exhilarating sights and sounds of one of the world's diverse cities, Rio de Janeiro in Brazil.
Gonzales explores his writings to one of Brazil's treasured holidays while discovering the best places, a world-renowned weeklong celebration of Carnaval in Rio. The vibrant color, the unique pageantry, and euphoria are somewhat equivalent of New Orleans' Mardi Gras.
This book will tease readers to jump into the highlights of the celebration without booking a ticket just yet but predominantly will entice you to pack your bags to Rio. He vividly narrates the intense sound of the Sambadrome competition between the Samba schools, which consists of tiered spectator viewing areas surrounding a long alley for the schools to parade down.
Rio de Janeiro: The Spirit of Carnaval, is a survival book guide on how not to tempted to participate in one of the world's most fascinating and marvelous celebrations that captured every tourist's heart.
From the festive street parades. Musicfest event, futbol (soccer) competition, Olympics, or honeymoon, Gonzales wants you to experience first-hand the tourist sights of Cristo Redentor, where the colossal statue of Jesus Christ is situated, the panoramic view of Sugar Loaf Mountain, which became part of a World Heritage Site declared by UNESCO in 2012.
Faith grows stronger when visiting San Bento Monastery Chapel, or soak in the sights of beautifully tanned bodies in the beaches of Ipanema and scallop beach of Copacobana, internationally known with the popularity of the songs named from these famous spots.
Between sheer distances and the miles, Gonzales takes our imaginations, to the wonders of the sights and a different take on the descriptions of foods like the grilled meat known as in the churrasco and the ample buffet in kilograma.
Rio de Janeiro: The Spirit of Carnaval, is an ultimate guide book for your next trip that will also help readers get tips on local customs, restaurants, weather, even grocery shopping. With a special treat, bringing more insights with a chapter on Panama City, including the colonization history and the wonders of the country's treasures. This book will surely reveal insights into life in Rio.
Get your copy on AMAZON: https://amzn.to/3kpDqz6
Media Contact
Company Name: URLink Marketing | URLink Print and Media
Contact Person: Media Relations
Email: Send Email
Phone: 1-888-980-6523
Address:1603 Capitol Ave., Suite 310
City: Cheyenne
State: Wyoming 82001
Country: United States
Website: www.urlinkpublishing.com/