The Most Realistic Bike Simulation Games One Can Find For Mobile Device
Drift Bike Racing & Stunt Bike Freestyle, The free mobile games developed and published by a one the top upcoming game development studios called Archfiend Studio based in India, the games are currently available for both Android and iOS devices.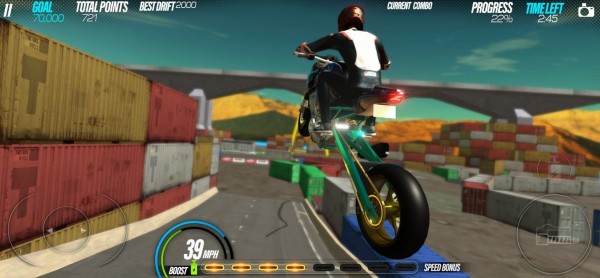 In Drift Bike Racing the players need to master the art of drifting and defeat the drift boss in each series to become the top drifter in the scene. It has a variety of different game modes like sprint race, circuit race, box wars, boss battles etc.
Video Link: https://www.youtube.com/embed/gOzoVgEckLE
Drift Bike Racing have a growing roster of high performance superbike motorcycles form 600cc to all the way up to 1200cc.
Drift racing – Stunt Bike motorcycles can be totally tuned and customized with hundreds of aftermarket motorcycle parts and make it look and perform exactly the way like them.
"Drift-bikes are built like stunt bike but with more Race technology, along that these bikes looks much nicer and we also don't have to limit the engine capacity or bike weight.
The developers have also included some Jumps in to the tracks to make the races even more interesting, we all love jumping motorbikes don't we!?" says the Developers of one of the newly released top drifting games.
Drift Bike Racing ANDROID: https://play.google.com/store/apps/details?id=com.archfiendstudio.drift.driftbikeracing
Drift Bike Racing iOS: https://apps.apple.com/app/id1506877766
Stunt Bike Freestyle ANDROID: https://play.google.com/store/apps/details?id=com.archfiendstudio.stuntbikefreestyle
Stunt Bike Freestyle iOS: https://apps.apple.com/us/app/stunt-bike-freestyle/id1173007296
Media Contact
Company Name: ARCHFIEND Studios
Contact Person: ARUN
Email: Send Email
Phone: +919633573991
Country: United States
Website: https://www.youtube.com/watch?v=gOzoVgEckLE