American singer-songwriter and recording artist, Zack Olinger drops his new single "Skyline"
Talented American pop act, Zack Olinger, stirs up conversations about humanity in his new song titled "Skyline"
Zack Olinger is again reiterating his goal of using music as a tool to drive societal change as he drops a new single "Skyline" from his catalog of great sounds. Released November 1st, 2020, the song is one of the several amazing pieces from the talented musician as he continues to talk about societal issues subtly, offering listeners a fantastic blend of entertainment and education in about 4 minutes of audio content.
"It's time to put some music out there. I have hundreds of songs, but I never really had the courage to be judged by my work. I'm still a perfectionist since I record, mix, produce, write, and compose everything that I make, so in the past, it has been emotionally impossible to release my music," said Zack Olinger. "Now with everything that's going on, I'm not making music for just me, I'm making social justice music for everyone in this movement. I can't morally keep my music to myself. There's someone out there that will love it," he continued.
The music industry has grown over the years to become a multi-billion-dollar market, thanks to different stakeholders such as music producers, record labels, musicians, and the emergence of digital platforms. However, many of the songs have deviated from the true essence of making music – addressing societal issues subtly. Consequently, Zack Olinger is looking to challenge the status quo by using his creativity and ingenuity to create songs that everyone can relate with.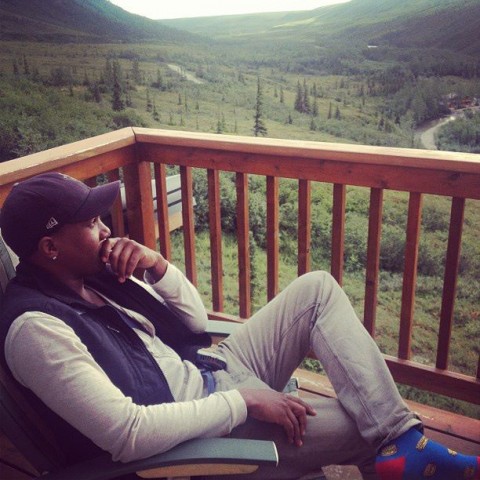 "Skyline" shows the world the versatility of Zack Olinger, as the multifaceted entertainer, composer, producer, and singer, drops amazing lyrics on great beats. Zack again personifies the song by sharing his experiences and struggles growing up and as an entertainer.
"Skyline," like other songs from the talented music maker addresses many of the societal issues bedeviling the world, as Zack hopes to one day live in peace and harmony with everyone regardless of their skin color or societal status.
For more information about "Skyline" and other songs from Zack Olinger, please visit – https://open.spotify.com/artist/4hdjWkIRnBaPYbaqv0SBLz. Zack Olinger can also be found across social media, including Facebook and Instagram.
About Earebral
Earebral was founded by Amie Marie, a music analyst and pop culture expert with the uncanny knack for naming every episode of Friends by memory. The music and entertainment curator aims to provide trends in digital media, music, and film.
Media Contact
Company Name: Earebral
Contact Person: Amie Marie
Email: Send Email
Phone: (706) 303-3330
Address:400 17th Street
City: Atlanta
State: GA 30363
Country: United States
Website: http://www.roadeyo.com/