An amazing cleansing pad to protect the skin from air pollutants launched by the ALOCASIA brand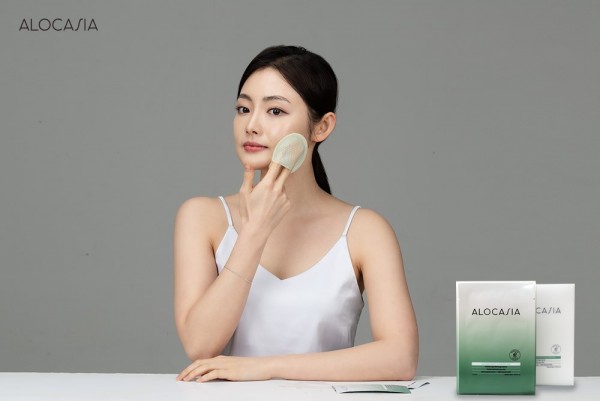 Alocasia is originally famous for its air-cleaning function with large leaf stems, a product made using this material is drawing attention.
The Fortune Trading Co., Ltd., a Korean cosmetics maker, has launched two sets of cleansing pads under the ALOCASIA brand through a year-long survey of customers' needs and various meetings with manufacturing plants.
The Mild Morning Pad and the Night Pad, has launched by the ALOCASIA brand, was entered the North American market through Amazon in February 2021. This brand is also a K-cosmetic product that is currently hitting the market with its low price and high quality.
This product is characterized by various cleansing functions that customers can use at different times, and it has been developed focusing on the protection of the skin damaged by air pollutants. In addition, it is well equipped with three major cleansing functions such as hypoallergenic, cleansing and moisturizing, and it was produced in consideration of hygienic conditions and portability of storage.
With its double-layer technology, the Alocasia Mild Morning pad has the embossing on one side which cleans the waste accumulated on the skin, and the 100% natural cotton on the other side that keeps useful oil to the skin to allow customers to simply cleanse the dry skin in the morning after sleep.
The Alocasia Night Pad has a lot of oil ingredients that make a lot of foams to smoothly remove customers' heavy make-up with a single pad. Like the morning pad, it is also designed with the double layer but it is a pocket type, so customers can simply remove make-ups by inserting their fingers into the pad.
Both pads are made in a big size of 80mm and contains sufficient cleansing essence, thereby allowing individual users to one-step cleanse the skin with sufficient amount of essence.
The essence of the product is characterized to have various ingredients such as marine collagen, rose mallow extract, lotus extract, and seaweed extract. In particular, the anthocyanin included in the pad is a patented ingredient and has an excellent effect on preventing skin damage from air pollutants. This is actually based on the ability of alocasia to circulate fresh air, which is useful to the human body.
Customers can purchase the Mild Morning Cleansing Pad and the Night Cleansing Pad on Amazon.
Media Contact
Company Name: The Fortune Trading Co., Ltd.
Contact Person: Choi Yeon Jun
Email: Send Email
Phone: +82-02-6949-3225
Country: South Korea
Website: https://www.amazon.com/dp/B07KW55T2W?ref=myi_title_dp