Entrepreneur-Motivational Consultant Heru Milford Narrates His Success Struggles In Rise of The Falcon
Real estate and motivational consultant, Heru Milford, lives his dream amidst a pandemic following the release of Rise of The Falcon, a captivating piece to inspire readers to reach for their full potentials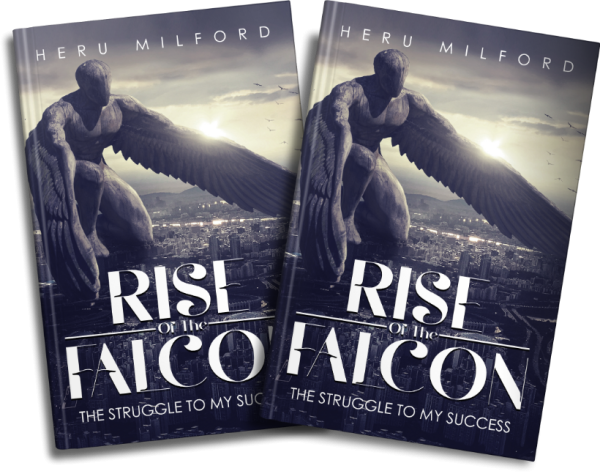 Heru Milford has achieved his dream of becoming an entrepreneur and authoring a book and even more remarkable is doing that during a pandemic, following the release of Rise of The Falcon: The Struggle to My Success. The book is authored as a double-edged sword for persons from all walks of life looking for motivation as well real as estate investors.
Life is often filled with challenges that must be faced and overcome to become successful. While some have garnered the strength and the needed resources to become victors in their respective fields, others have not been particularly lucky. Unfortunately, many of the available resources offer abstract content that make them almost irrelevant. However, Heru Milford aims to make a difference as he personifies the growth process in his motivational book titled Rise of The Falcon: The Struggle to My Success.
The author talks about real estate while chronicling his travails in the "darkest" part of his life. Heru Milford narrates his story, with the goal of preaching the principles of hustle, dedication, and self-belief to as many people as possible worldwide, irrespective of location, gender, or age group.
Rise of The Falcon: The Struggle to My Success is currently available on Amazon where it has continued to garner reviews from readers. "Great read! The way the author articulates his words, it makes you feel like you've leveled up the same way he did throughout his journey. I think everyone can learn a lot about what's needed for you to rise up to the next level and become better versions of themselves." – Master G.
For further information about Rise of The Falcon: The Struggle to My Success and Heru's journey to success as a real estate entrepreneur, visit – https://www.riseofthefalconbook.com.
About Heru Milford
Heru Milford is a 28-year-old entrepreneur with a background in finance and accounting. The strong advocate of ownership and having control of one's life found his true passion in real estate during the single most challenging time of his life after a spell working in corporate America. He has turned his focus to mentoring and teaching others to do the same.
Media Contact
Company Name: Rise of The Falcon: The Struggle to My Success
Contact Person: Heru Milford
Email: Send Email
Country: United States
Website: https://www.riseofthefalconbook.com/