Same Boots New Dirt entertainment is Bringing a out of the Box experience to The F1 Race
Innovative entertainment company, Same Boots New Dirt, raises the bar with a recent deal to bring entertainment to the circuit of the Americas in Austin Texas 2022 for the F1 race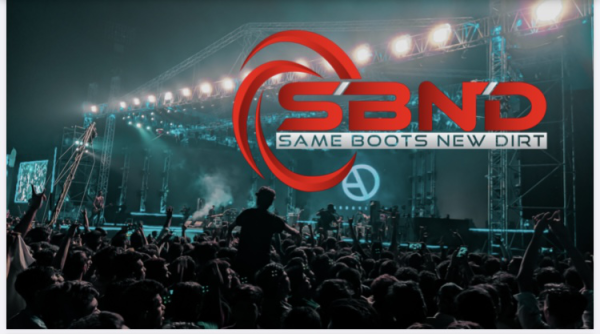 Same Boots New Dirt entertainment company has undoubtedly taken entertainment to a completely new level, a claim substantiated by the recent signing of a deal to bring entertainment to the circuit of the Americas in Austin Texas 2022 for the F1 race. The much-anticipated 3-day event attracts around 400,000 people, reiterating the company's capability to handle any type of event, irrespective of size.
The entertainment world has evolved over the past decades, thanks to the emergence of different categories of stakeholders as well as technological advancements helping to deliver an amazing experience to consumers. However, the team at Same Boots New Dirt has shown their expertise in delivering "out-of-this-world" events, supplying concerts on any level and with any artist along with stunt shows, monster trucks, celebrity appearances, and a host of others. Consequently, it is not surprising that Same Boots New Dirt has again sealed a deal to create an immersive experience for race lovers.
Same Boots New Dirt has a team of highly experienced and well-trained professionals to turn key any project from start to finish, with the necessary marketing prowess to build a strong online presence, including websites, social media platforms, public relations, and hospitality at any event. The boutique entertainment company also supplies corporate jet and Executive bus rentals. Over the years, the company has worked with big names, including Live Nation and AEG, with Jacqueline Beato, Executive Vice President of operations for Live Nation expressing her total confidence in the company's ability to handle any project.
The Man that has what he refers to as Boots on the ground Scott Bradshaw out of Nashville Tn says that his Boss has a mind that can envision events to bring the best experience to people. "All I do is get the plans and it makes my job easier to set it all up. People don't know we ain't a stage or sound company, we are a turn-key event company from naming the event to handling social media, booking the talent and so much more. We contract out a lot of the moving parts when we are just doing a concert. I always tell people every part from staging to security to the website working properly is very important but each one is just a 10th of what goes into our events and the good thing is if we use one of the companies and they don't do what is expected, then we hire another one to fill that part of the puzzle but 2023 we have 18 events on the calendar and we need every part of the puzzle to work smoothly."
Same Boots New Dirt also played a big part in CMA fest, which had 80,000 people in attendance in Nashville in 2022. The company provided artists on 10 different stages around the city of Nashville and has turnkeyed tours in the past for Kerry Underwood and Jason Aldean. Sam Boots New Dirt was also hired by a consultant group in the past on how to bring Country back to Country music.
For further information about the circuit of the Americas in Austin Texas and other events crafted by Same Boots New Dirt, visit – https://samebootsnewdirt.com/.
Media Contact
Company Name: Same Boots New Dirt entertainment
Email: Send Email
Country: United States
Website: samebootsnewdirt.com