Spine Doctor Zeki, With Gifted Hands and Expert Chiropractic Technique Visits America to Showcase His Talent of True Pain Reduction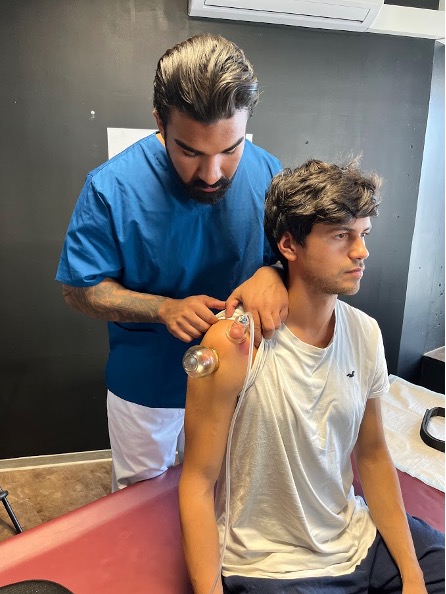 Naturopath and Chiropractor highlights the importance of the technique of cupping in pain elimination as opposed to mere pain injections as the first and only treatment option.
Dortmund – September 26, 2022 – Zakaria Kevin Leidgen, also known as the 'Spine Doctor', will visit America later this year to showcase his talent while working alongside other chiropractors and cupping professionals. Upon his visit to America, he and the expressed professionals will offer a general Chiropractic course to demonstrate to individuals how it works.
Leidgen, who is a trained and certified Naturopath and Chiropractor, wholeheartedly believes that with the use of chiropractic techniques, the body can effectively be healed from chronic pains.
When the body suffers from mild to excruciating pain, it is unable to allow one to lead a truly healthy and peaceful lifestyle. Research has shown that pain relief significantly benefits the mind and offers clarity, making it free from mental illness and anguish.
As Zakaria Kevin Leidgen grew up in North Rhine-Westphalia, he has always aimed to advance in the field of chiropractic therapy. Today, he continues to improve the skills he uses to assist his clients.
One critical area that has provided life-changing relief to his clients is "Cupping," – an old Chinese tradition. Zakaria Kevin Leidgen ensured to make it his point of duty to perfect this art of pain relief by spending time in China where he learnt from the professionals.
With the use of the cupping technique, Leidgen can dislodge months and years of varying pains. His preference in using this method is due to the hope it offers others. He also believes it is a more gentle, natural, and holistic approach.
Zakaria Kevin Leidgen actively displays his talent, tact, and love as a chiropractor on his Instagram page, where prospective clients can observe what working with the young and enthusiastic German-born chiropractor has to offer.
Media Contact
Company Name: Spine Doctor Zeki
Contact Person: Zakaria Leidgen
Email: Send Email
Country: Germany
Website: https://www.instagram.com/chiropractic_zeki/