Author's Tranquility Press Publishes Jesse Arzate's Collection of Thought-provoking Poems in Peace from Insanity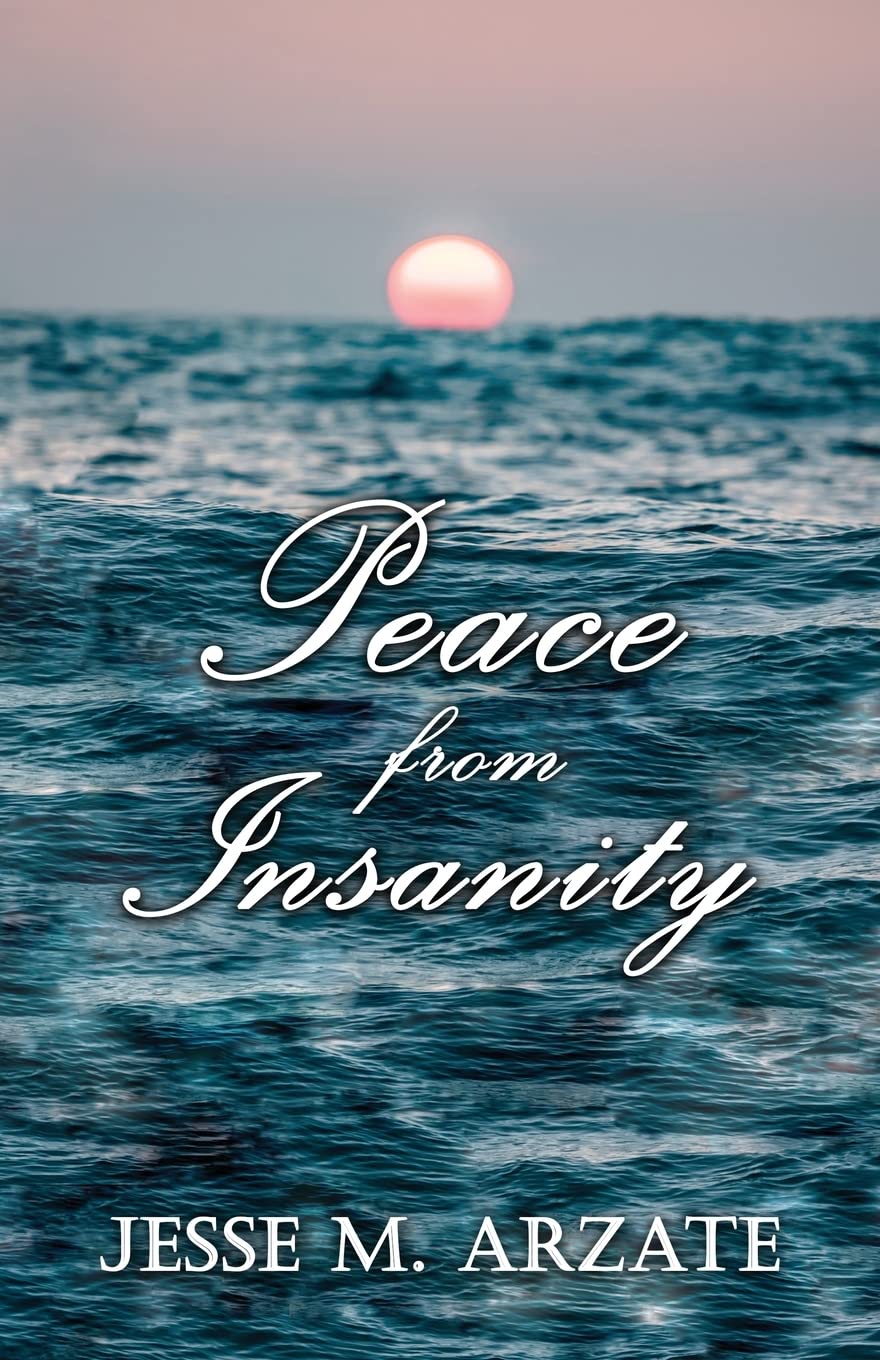 Leading publicity and media company, Author's Tranquility Press, announces the publication of "Peace from Insanity," a collection of poems from Jesse Arzate as he questions humanity in today's world
Jesse Arzate has chosen the rightest of partners in reaching out to as many readers as possible across the globe as Author's Tranquility Press publishes the second book from the talented writer and poet. Titled Peace from Insanity, the book is a collection of free verse poems from Arzate, as he questions what has become of humanity today.
"Having such a format makes Peace from Insanity an ideal companion for a short travel or waiting room, enabling it to be picked up at any page, read, and put down as time allows. The poems, to me, made me think about seashells on a beach; some small and some a bit larger, but each etched with its own intricacies of natural order bringing a unique awareness to my mind. I respect the summation aspects of bringing down to one sentence many huge and complex issues; resulting in a pause after each poem to reflect on how Arzate had come to revealing only that particular thought about a topic." – Beth Adams, Pacific Book Review.
Arzate's exploration of different rollercoaster moments experienced by an average individual, using poems to reflect on several topical issues, ranging from racism to the abuse of money and power, makes Peace from Insanity an amazing piece for poetry lovers.
The inspirational poetry collection is a reiteration of Jesse Arzate's versatility and ingenuity in creating memorable pieces, as he encourages readers to look inward and outward to provide answers on how to attain peace in a chaotic world.
Peace from Insanity is available in Kindle and Paperback formats on Amazon and other major platforms for readers worldwide.
For more information about Peace from Insanity and the plethora of books published by Author's Tranquility Press, visit – www.authorstranquilitypress.com.
About Author's Tranquility Press
Author's Tranquility Press is one of the leading publicity agencies that specialize in helping writers across genres to reach a wider audience. The firm leverages the latest technologies as well as the expertise and diverse experience of the team to deliver quality, relatable content to as many people as possible, irrespective of their location across the globe.
Media Contact
Company Name: Author's Tranquility Press
Contact Person: Patricia Adams, Marketing Supervisor
Email: Send Email
Phone: (866) 411-8655
Address:2706 Station Club Drive SW
City: Marietta
State: Georgia, 30060
Country: United States
Website: www.authorstranquilitypress.com