Elegance in Motion – The +Record Player Special Edition Presents Exceptional Listening Experience in Timeless Styling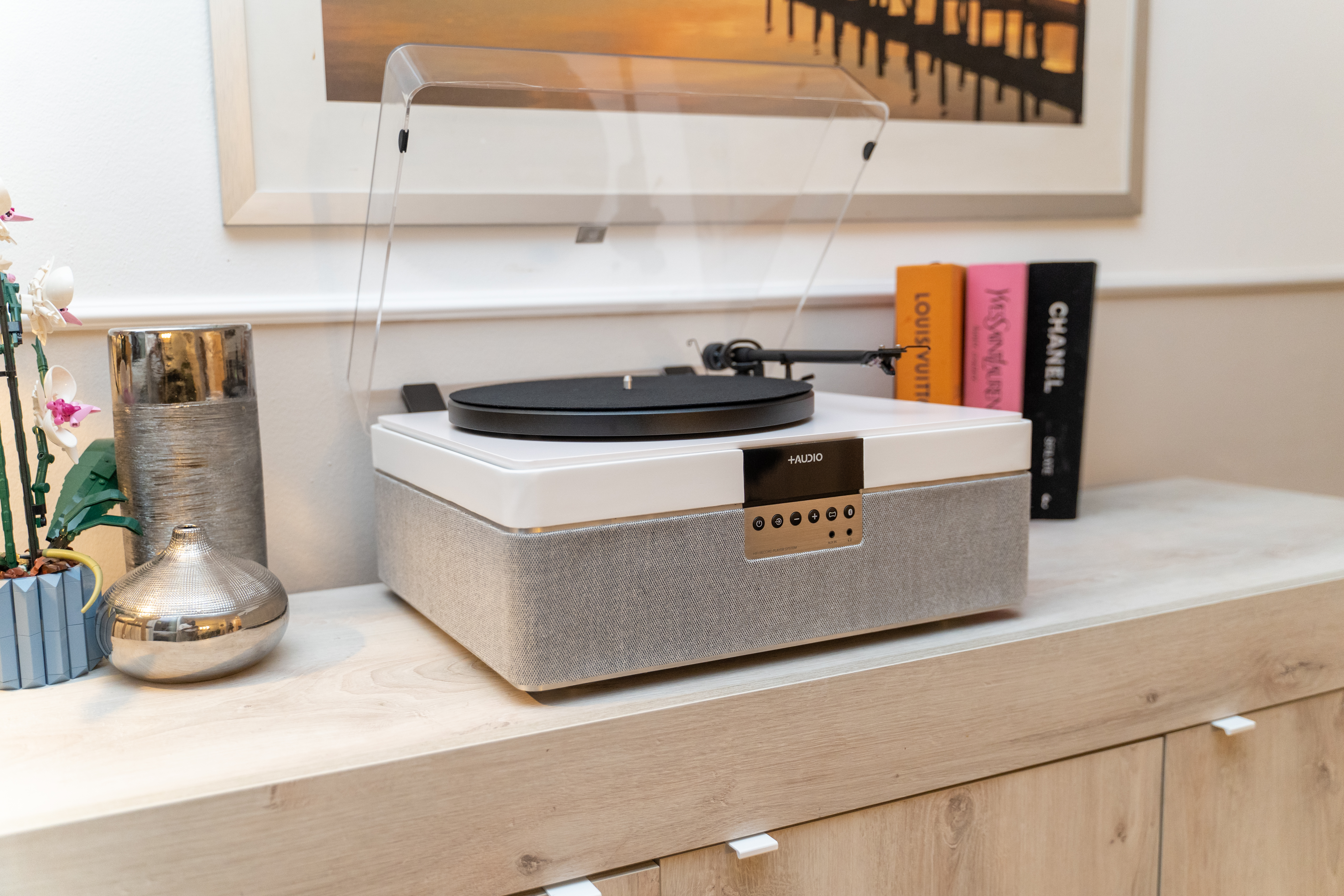 "The +Record Player Special Edition in Limited Edition White features a timeless, understated look uncommon in audio products and a preferred color among architects favoring a modern design for minimal environments," says +Audio Designer Alexander Åhnebrink. "By incorporating European design, aluminum accents and other premium materials for their sturdiness, sound quality and ability to blend seamlessly with any décor, it looks as natural in your room as it sounds to your ears."
If music makes the world go round, then The +Record Player Special Edition in a new White Limited Edition from +AUDIO (www.plusaudio.com) is sure to rock music lovers' worlds with unparalleled stereo sound. The +Record Player Special Edition is the first all-in-one music system with a built-in stereo speaker for exceptional room filling listening of all music genres.
Featuring an understated look uncommon in audio products and a preferred color among architects favoring a sleek modern design for minimal environments, The +Record Player Special Edition blends seamlessly with any home décor, and looks as natural in a space as it sounds to the ears. The simplistic layout presents a timeless retro styling and is uncluttered with a front panel that has only six buttons. The design features brushed aluminum finishes and muted fabric that gives it a contemporary chic look.
The superior tech of The +Record Player provides for exceptional listening and a different kind of music experience. It's a room-enveloping experience that brings everyone's favorite music to life, whether at moderate volume for background listening, or room-filling loudness the way vinyl bandwidth was intended. The +Record Player Special Edition is a highly versatile analog and digital music system. In addition to 33/45 rpm vinyl playback, it includes Bluetooth to stream music from smart devices, optical input for connection to a digital audio source or TV, and a USB input/output to rip vinyl to MAC/PC or play back music files. Its 2-Way Bi-Amplified Speaker System with Feedback Cancelling Architecture and Two High-Excursion 3.5" Woofers and Two 1" Soft Dome Tweeters provide optimum acoustics. The all-in-one unit delivers effortless, wide-range sense of detail, frequency range and clarity typically found only in separate, high-end component systems.
The +Record Player Special Edition in Limited White sells for $1999 including tax and shipping at www.plusaudio.com. It can also be ordered as The +RP System Special Edition with a matching stand with vinyl storage that will position +The Record Player at the right height and space in the room for $2300. Shipping is free.
For more information or to order go to www.plusaudio.com
Media Contact
Company Name: CATHY CALLEGARI PUBLIC RELATIONS INC
Contact Person: Cathy Callegari
Email: Send Email
Phone: 914-299-3882
Address:159 Madison Avenue, Apt. 5J
City: New York
State: NY
Country: United States
Website: www.callprinc.com