Open-angle Glaucoma Market to Register Growth at an Extraordinary CAGR by 2032 | DelveInsight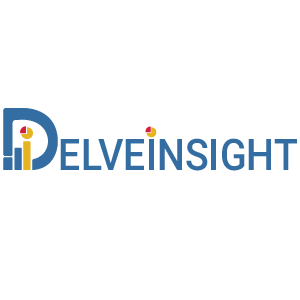 The Open-angle Glaucoma Market is expected to show positive growth in the forecast period (2022–2032) due to the development of well-designed, randomized, controlled non-crossover trials with potential benefits. Moreover, the shortfall of approved therapy might provide suitable space for emerging therapies.
Key takeaways from the Open-angle Glaucoma Market Report
As per DelveInsight's analysis, a higher percentage of diagnosed prevalence was observed for females, in comparison to males, in all the 7MM countries.
According to DelveInsight's analysis, in 2019, there were 2,749,378 cases of Open-Angle Glaucoma in the US.
DelveInsight's analysis shows that in 2019 there were 7,941,564 and 882,396 cases of POAG and Secondary OAG, respectively, in the 7MM.
Open-Angle Glaucoma companies such as Aerie Pharmaceuticals, Sun Pharma Advanced Research Company Limited, Santen Pharmaceutical, Bausch and Lomb, D.Western Therapeutics Institute (DWTI)/Kowa LTD., Alcon Research, Merck Sharp & Dohme Corp, Novartis/Alcon Research, Allergan, and several others.
Open Angle Glaucoma therapies such as ROCKLATAN, Rhopressa, XELPROS (latanoprost ophthalmic emulsion) 0.005%, EYBELIS Ophthalmic Solution 0.002% (DE-117, Omidenepag isopropyl), VYZULTA, TAPCOM/ DE-111 (Tafluprost/timolol maleate), GLANATEC, Simbrinza (brinzolamide/brimonidine tartrate ophthalmic suspension) 1%/0.2%, ZIOPTAN (tafluprost), DuoTrav PQ (travoprost/timolol), TRAVATAN Z (travoprost ophthalmic solution) 0.004%, LUMIGAN 0.01% (bimatoprost ophthalmic solution), Bimatoprost SR (Sustained-Release), and several others.
Know which therapies are expected to grab major Open-angle Glaucoma Market Share @ Open-angle Glaucoma Market Research Report
Open-angle Glaucoma Overview
Glaucoma describes a group of conditions in which there is characteristic cupping of the optic disc with corresponding visual field defects, due to retinal ganglion cell loss. It is a progressive condition and the most common cause of irreversible blindness worldwide. Primary open-angle glaucoma (POAG) and Secondary open-angle glaucoma. POAG is a subset of glaucoma defined by an open, normal-appearing anterior chamber angle and raised intraocular pressure (IOP), with no other underlying disease. In Secondary open-angle glaucoma, there is an identifiable cause of increased eye pressure, resulting in optic nerve damage and vision loss.
The sign and symptoms of OAG includes an increase in IOP, open anterior chamber angle and optic disc changes seen on clinical examination such as high cup to disc ratio, cup to disc ratio asymmetry between eyes, vertical elongation of the cup, etc.
The Open-angle Glaucoma Risk Factors include older age, family history of glaucoma, African ancestry, nearsightedness, high IOP, low blood pressure, use of topical corticosteroids, inflammation, and tumor. There are several risk factors like age >60 years, genetic predisposition, certain eye characteristics (such as a pupillary defect, thin cornea, myopia), low educational status, smoking, African descent, and visual problems, which are associated with this indication and, thus, the treatment pattern varies accordingly.
Open-Angle Glaucoma Epidemiology Segmentation in the 7MM
Total Open-Angle Glaucoma Prevalent Population
Open-Angle Glaucoma Gender-specific Diagnosed Prevalence
Open-Angle Glaucoma Age-specific Diagnosed Prevalence
Total Open-Angle Glaucoma Diagnosed Prevalent Population
Open-Angle Glaucoma Type-specific Diagnosed Prevalent Population
For further information of this report to understand which factors are driving Open-Angle Glaucoma epidemiology trends @ Open-Angle Glaucoma Epidemiological Insights
Open-Angle Glaucoma Treatment Market
The main goal of glaucoma treatment is to increase the quality of life through the reduction of IOP to preserve visual function. In the process of IOP reduction, an ideal medication should have a schedule that is simple to follow, be least interrupting with a patient's life, highly tolerable, and affordable. However, the medical treatment of glaucoma has associated side effects, complications, and costs.
Open-Angle Glaucoma Market Insights
There are three mainstays for lowering eye pressure, i.e. medication, laser, and surgery. The two types of laser treatments currently used are Selective Laser Trabeculoplasty (SLT) and Argon Laser Trabeculoplasty (ALT). Surgery for OAG includes Cataract Surgery, Micro-Invasive Glaucoma Surgery (MIGS), Trabeculectomy, Drainage Implant Surgery, and Ciliary Body Ablation. There is an array of medications to lower the intraocular pressure in OAG, which are divided into five major classes, i.e., Prostaglandin Analogs, Beta Blockers, Diuretics, Cholinergic Agonists (Parasympthomimetics), and Alpha Agonists.
Open-Angle Glaucoma Emerging Therapy Assessment
Open-Angle Glaucoma Treatment aims to lower the IOP and thus reduce the risk of progressive loss of vision, using medications, laser therapy, or conventional surgery. Open-Angle Glaucoma Treatment options are rapidly expanding. However, there is no cure available still.
Learn more about the Open-Angle Glaucoma Therapies in clinical trials @ Drugs for Open-Angle Glaucoma Treatment
Open-Angle Glaucoma Market Drivers
Rich emerging pipeline
Development of advanced anti-glaucoma medications
Patient-friendly dosage regimes
Rise in awareness
Development of treatment methods to tackle the situation of non-adherence
Open-Angle Glaucoma Market Barriers
Lack of animal models
Socioeconomic barriers
Lack of patient pool due to under-diagnosis
Table of Content
1. Key Insights
2. Executive Summary of Open-Angle Glaucoma
3. Competitive Intelligence Analysis for Open-Angle Glaucoma
4. Open-Angle Glaucoma: Market Overview at a Glance
5. Open-Angle Glaucoma: Disease Background and Overview
6. Patient Journey
7. Open-Angle Glaucoma Epidemiology and Patient Population
8. Treatment Algorithm, Current Treatment, and Medical Practices
9. Open-Angle Glaucoma Unmet Needs
10. Key Endpoints of Open-Angle Glaucoma Treatment
11. Open-Angle Glaucoma Marketed Products
12. Open-Angle Glaucoma Emerging Therapies
13. Open-Angle Glaucoma: Seven Major Market Analysis
14. Attribute analysis
15. 7MM: Open-Angle Glaucoma Market Outlook
16. Access and Reimbursement Overview of Open-Angle Glaucoma
17. KOL Views
18. Open-Angle Glaucoma Market Drivers
19. Open-Angle Glaucoma Market Barriers
20. Appendix
21. DelveInsight Capabilities
22. Disclaimer
23. About DelveInsight
Get in touch with our Business Executive @ Open-Angle Glaucoma Market Size
Media Contact
Company Name: DelveInsight
Contact Person: Yash
Email: Send Email
Phone: +919650213330
City: Albany
State: New York
Country: United States
Website: https://www.delveinsight.com/