Anthony Khoshabe Collaborates on a New Article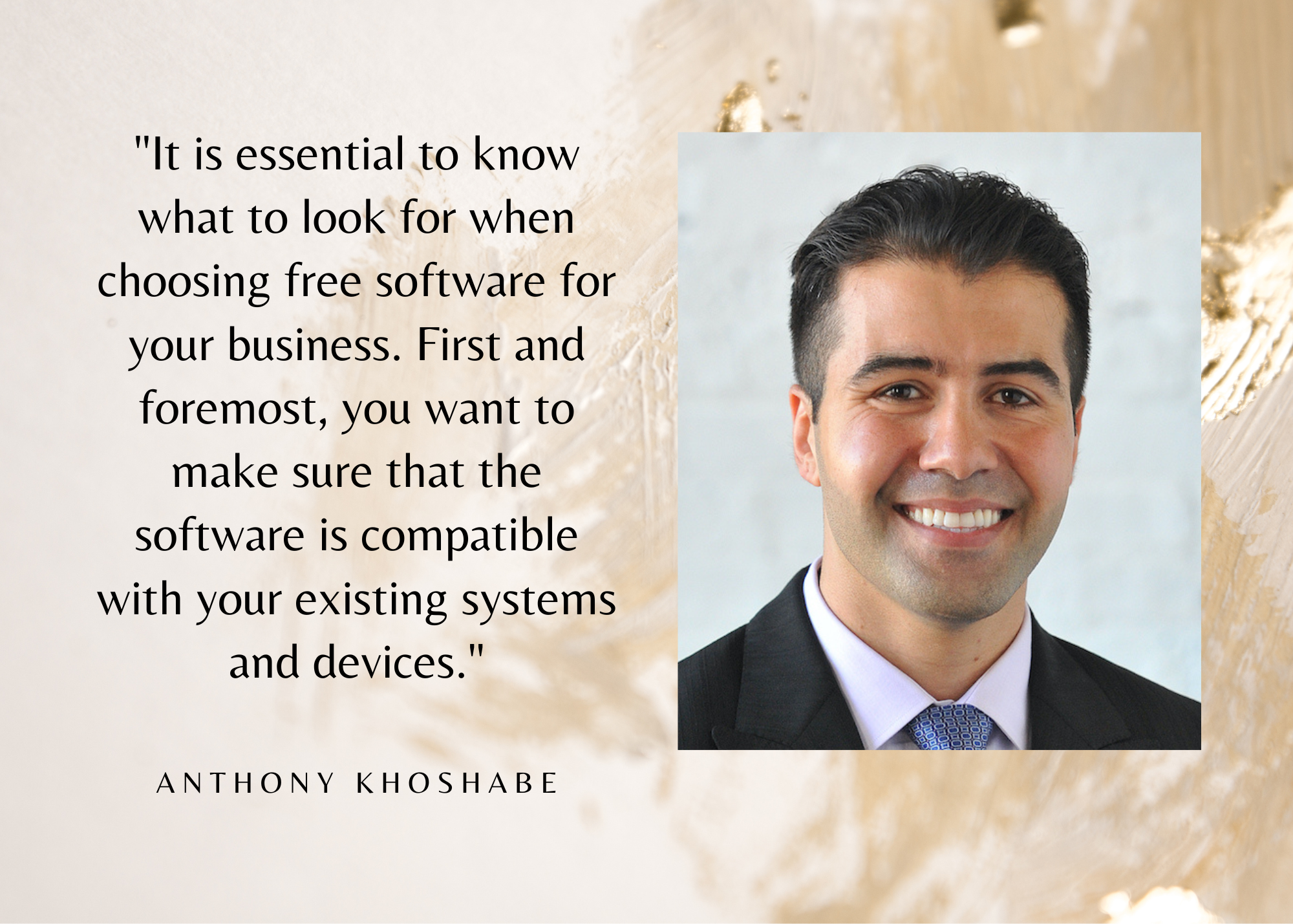 The noted businessman and entrepreneur lent his professional expertise to co-author an essay explaining which current free-for-use software would be of most assistance to small business owners.
Chicago, Illinois – September 15, 2022 – When Anthony Khoshabe, a renowned businessman based out of Chicago, was approached by freelance writer Jamie Cartwright to co-author a new essay designed to help would-be and novice entrepreneurs navigate tech issues, he agreed enthusiastically, eager to share to share his wisdom on the subject. The article, which is titled Anthony Khoshabe on the Best Free Software and Resources Available to Help New Entrepreneurs in 2022, was published on May 10, 2022.
At the outset of the piece, Anthony Khoshabe and Jamie Cartwright outline the main points for new entrepreneurs to consider when choosing free software. "When starting a business, there are many things to consider in terms of costs. One area where you can save some money is by using free software. However, it is essential to know what to look for when choosing free software for your business. First and foremost, you want to make sure that the software is compatible with your existing systems and devices." The duo then specifies two additional important considerations, writing that small business owners will want to "ensure that the software is easy to use and has a robust feature set" and "that a reliable support system backs the software."
A later section of the article should prove noteworthy to new entrepreneurs seeking to augment their accounting and invoicing capabilities by using sophisticated digital programs. "This type of software can help you keep track of your finances, create invoices, and manage your budget. There is a lot of different accounting and invoicing software available, so be sure to choose one compatible with your existing systems and devices," the co-authors state, before name-checking some of the some best free options, including FreshBooks, Wave Accounting, and Zoho Books.
Anyone interested in reading the article in its entirety will find it located here, while anyone curious to learn more about Anthony Khoshabe is invited to visit his official website.
About Anthony Khoshabe:
Hailing from Chicago, Illinois, Anthony Khoshabe knew from an early age that he didn't want to join the regular corporate rat race in order to make a living. So, as a young adult, he developed his skill set around building a career where he would be his own boss and set his own hours; that of an entrepreneur. The purview of his business dealings is quite varied, but simply put, Anthony Khoshabe has a long track record of taking advantage of opportunities no matter where he finds them, whether it be in the field of new technology or other, more specific niches in the marketplace.
When not at work, Anthony Khoshabe enjoys running marathons, networking with other professionals, and taking his wife and kids on interesting vacations. Anthony is also self-described 'foodie,' often patronizing new restaurants in Chicago and the surrounding area.
Media Contact
Company Name: Anthony Khoshabe
Contact Person: Linda Buckley
Email: Send Email
Country: United States
Website: anthonykhoshabe.com