Kakadu Plum Co. Introduces The Natural Wonders Of Australian Bush Foods And Indigenous Products
Showcasing the Australian cultural roots and unique native ingredients
Kakadu Plum Co. has introduced a unique way to celebrate and flaunt the incredible Australian cultural roots and native ingredients. The non-aboriginal social enterprise partners with indigenous and non-indigenous enterprises to produce traditional Australian bush foods and native products. Through this initiative, Kakadu Plum Co. is able to provide maximum support to all Aboriginal indigenous communities within Australia.
Undoubtedly, Australia has the best geography and climate that favour the production of native ingredients and bush foods. These foods are incredibly high in nutritional value and taste so delicious. Unfortunately, while Australia is popularly known to have the oldest traditional foods on earth, most non-native people are unaware of the importance of these foods.
Therefore, to spread the fame of Australia's nutritional goodness, Kakadu Plum Co. buys products like Kakadu Plum and Jilungin and Maar Bush Tea from communities that harvest them, making them available for people to buy. This way, the company not only provides healthy natural foods for people within and outside the community but creates an opportunity for the communities to generate whopping funds.
"Kakadu Plum Co. was founded to increase awareness of traditional Australian bush cuisines and ingredients while also celebrating Indigenous culture every day via food. We do not have any Aboriginal ownership. Many of the foods we eat, such as Kakadu Plum and our selection of bush teas, are wild-harvested by Indigenous Australians and Traditional Owners with whom we work closely," said the company's spokesperson.
Video Link: https://www.youtube.com/watch?v=6sQJqZTIHIk
"We work with communities and individuals to determine prices for the food produced on their property, and we pay them directly. We think that the more we can encourage and assist Indigenous Australians in foraging, participating in customary activities, and expanding their bush food enterprise in the country, the more of an influence we can have. The wider Australian (and global) population can connect with " the oldest foods on earth" and our traditional native ingredients through the use of our bush food products."
Founded by Tahlia Mandie, Kakadu Plum Co. is highly committed to educating the public on the importance of eating healthily and providing 100% wild and organic fruits for everyone. The company has attracted lots of 5-star reviews from satisfied customers across the globe.
According to Saskya C., "A natural remedy to help support a deep sleep. This tea has enhanced my dreams and supported me to fall asleep naturally, as I've had insomnia for many years. My partner also tried this tea last night and loved it too! Will keep using this to support my health, well-being, and connection to country."
"We purchased this tea towel as a gift for Mum, and she is absolutely thrilled with it! The picture is uniquely beautiful, and the quality of the linen fabric is excellent. We love the fact that it was actually cut, sewn, and printed in Australia and that water-based, natural dyes are used. All very important points to us. Mum loves it and said she probably won't be able to bring herself to dry dishes with it but will hang it up to admire as a piece of First Nation art in her kitchen. Thanks, Tahlia, for another perfect gift!" said Marc D.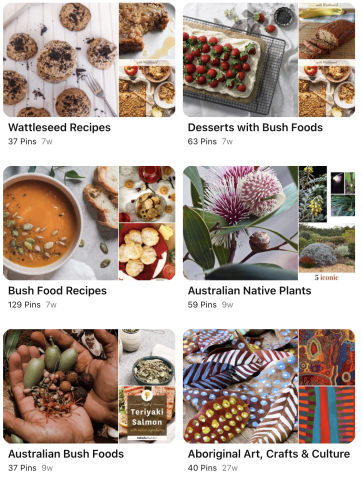 For more information, visit https://kakaduplumco.com/.
Media Contact
Company Name: Kakadu Plum Co.
Contact Person: Tahlia Mandie, Founder, and Director
Email: Send Email
Address:17/95 White St
City: Mordialloc
State: VIC 3195
Country: Australia
Website: https://kakaduplumco.com/