Why mRNA Vaccines are Welcomed | Haier Biomedical
Recently, a news headline titled "vaccine industry became saturated, and CanSino's first half profits plunged by 98%" caused a great deal of concern, and vaccines have once again entered the public eye.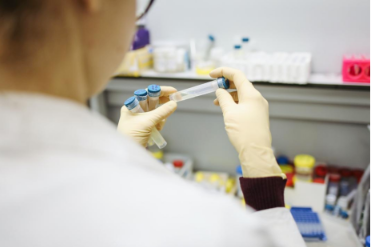 According to CanSino's semi-annual report, the company's total investment in the first half of 2022 was about USD 46.8 million, among which USD 5.8 million was invested in the research and development of an mRNA vaccine. Currently, the vaccine is undergoing clinical phase II trials.
Why is CanSino so persistent at mRNA vaccine development when the vaccine industry is saturated?
Let's start with what mRNA vaccines are; Simply put, mRNAs are naturally occurring molecules that can produce target proteins or immunogens to activate immune responses in the body and fight against all kinds of pathogens. mRNA vaccines work with the genetic sequences of viruses rather than the viruses. Therefore, mRNA vaccines contain no viral component and carry no risk of infection.
As to research and development, mRNA vaccines need no isolation of strains or cell culture equipment, and researchers can quickly produce highly effective vaccines by connecting the network and retrieving the gene sequences of pathogens from a database. Most importantly, mRNA vaccines are " flexible", allowing researchers to quickly develop new vaccine candidates by making simple modifications based on the modified "genetic drawings", which can reduce production costs and improve production efficiency greatly.
Hence, mRNA vaccines have been favored by more and more capital. However, the popularity of mRNA vaccines worldwide still struggles with their restrictions on storage conditions
As a very unstable substance, mRNA breaks down easily at higher temperatures, so it needs to be kept at ultra-low temperatures. Taking Pfizer's mRNA vaccine as an example, it needs to be stored under -60 to -80 degrees Celsius to maintain a stable form. Therefore, ULT freezers have become the first choice for storing mRNA vaccines.
Haier Biomedical's ULT freezers can control the temperature between -40 degrees Celsius and -86 degrees Celsius to meet the storage temperature requirements of mRNA vaccines. Additionally, having integrated frequency conversion compressors, hydrocarbon refrigerants, and dual refrigeration system technology, the product can achieve rapid refrigeration and save 50% energy compared to the traditional product, thus greatly reducing storage costs. Once launched, the product received high recognition from the market quickly in both performance and energy conservation.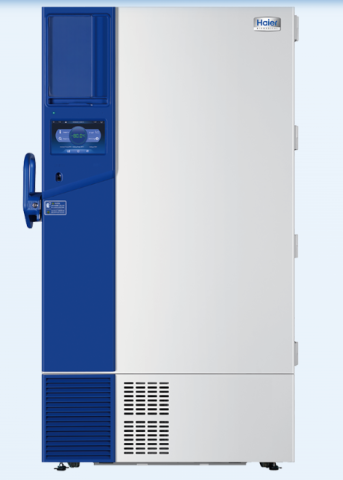 Haier Biomedical's solution offers a secure sample storage method, the ULT freezer can be widely used in different fields to meet the sample storage needs of various medical research. However, due to influences from various aspects, including the economy, technology, and climate, the ULT freezer is still difficult to be popular worldwide for now. Haier Biomedical's ULT freezer is more popular in the European and US markets than in those economically underdeveloped countries or regions.
Since the outbreak of the pandemic, Haier Biomedical has partnered with laboratory suppliers in many places in Italy to provide ULT freezers for vaccine storage and vaccination schedules.
"The energy-saving refrigeration technology of Haier Biomedical's ULT freezer is a great innovation and has greatly reduced our storage costs," said the Director of Product from Catalent, an Italian biotech company. Based on satisfactory experience with the ULT freezer, the customer said that they would continue to purchase other products from Haier Biomedical in the future.
Apart from providing a stable storage environment for mRNA vaccines, Haier Biomedical's ULT freezer also plays an important role in helping to secure samples of endangered species.
CryoArks, the UK's first zoological biobank for research and conservation, has always been committed to enriching the resource collections for scientists across the UK to facilitate biological research and conservation planning. Haier Biomedical got the chance to be a part of the project and helped to properly store the DNA samples in the biobank with the ULT freezer.
CryoArks researcher Dr. Jill Murry Dixon said: "the samples need to be frozen at -80℃ to prevent damage to the DNA chains. We chose Haier Biomedical's ULT freezer because it not only meets our storage requirements but also performs excellently in energy efficiency. This is very important to us."
The wide application of ULT freezers has undoubtedly accelerated the popularity of mRNA vaccines. However, scientists expect, soon, to expand the mRNA technology to the treatment of tumors and various other diseases rather than vaccines only, so that mRNA can benefit human beings in more fields. Haier Biomedical will also continue to safeguard the safe storage of mRNAs.
Original Source: https://www.haiermedical.com/news/Why-mRNA-Vaccines-are-Welcomed.html
Media Contact
Company Name: Haier Biomedical
Email: Send Email
Phone: +86-532-88935593
Country: China
Website: https://www.haiermedical.com/