Sean Spector is taking entrepreneurs from great to extraordinary with Alpha Extraordinaire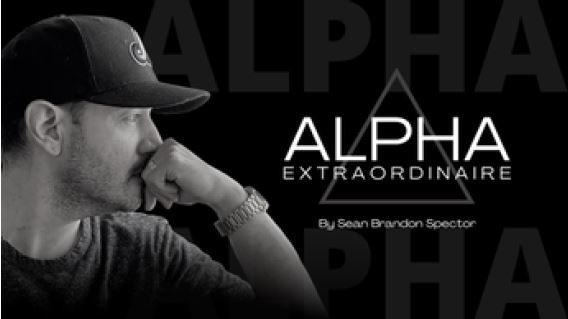 If you are a high-performing entrepreneur that wants to unlock unlimited purpose, passion and profits in your business and life, Alpha Extraordinaire is what you want to check out. Founder, Sean Spector, has been coaching and mentoring entrepreneurs for the past 5 years. Sean is a business and personal coach who helps entrepreneurs scale their businesses, while creating the life of their dreams.
Alpha Extraordinaire offers highly exclusive private 1:1 coaching, group coaching, live 2-day mastermind retreats, self-paced courses, e-books, and trainings delivered across Sean's social media. From business strategy to mindset and energetic principles, all of Alpha Extraordinaire's programs are designed to empower entrepreneurs to breakthrough their plateaus, shed their limiting beliefs and achieve incredible success.
About Sean Spector
Sean Spector is an entrepreneur, life and business strategist, consultant, and thought leader. Over the past 2 decades, Sean has had 6 different businesses, experiencing everything from bankruptcy to 7-figure successes. He's worked with major global brands like McDonald's, Air Canada, UGG Australia, Diesel Jeans, and The Just For Laughs Comedy Festival.
Combining his background in entrepreneurship, marketing, and leadership with practical strategies and energetic principles he is not quite like any other coach out there.
He closes the gap between strategy and mindset/energetic principals to scale businesses and create the ultimate life.
"In our world, the sky isn't even the limit."
Sean has worked with hundreds of entrepreneurs from around the world who come to him around the 6-figure mark, and helps them break through plateaus to achieve multi 6, 7 and even 8-figure businesses.
"My Clients are alphas (both men and women) through and through" says Sean Spector. "they strive for greatness and want major success."
His mission is to empower entrepreneurs, coaches, and consultants across the world.
With the launch of Alpha Extraordinaire, he is now able to offer his services to thousands of entrepreneurs worldwide. He is on a mission to help grow and scale epic businesses, impact millions of people, and to help entrepreneurs achieve financial and time freedom.
The best tip that Sean Spector gives to aspiring entrepreneurs is: "JUST START NOW!"
For more information, email [email protected], follow Sean on Social Media or check out the expanding number of offers through the link below.
Media Contact
Company Name: Alpha Extraordinaire.
Contact Person: Sean Brandon Spector
Email: Send Email
State: Florida
Country: United States
Website: https://linktr.ee/alphaextraordinaire