Danielle Paquette-Harvey's A Beloved Sin offers readers a sizzling paranormal romance filled with masterful twists and turns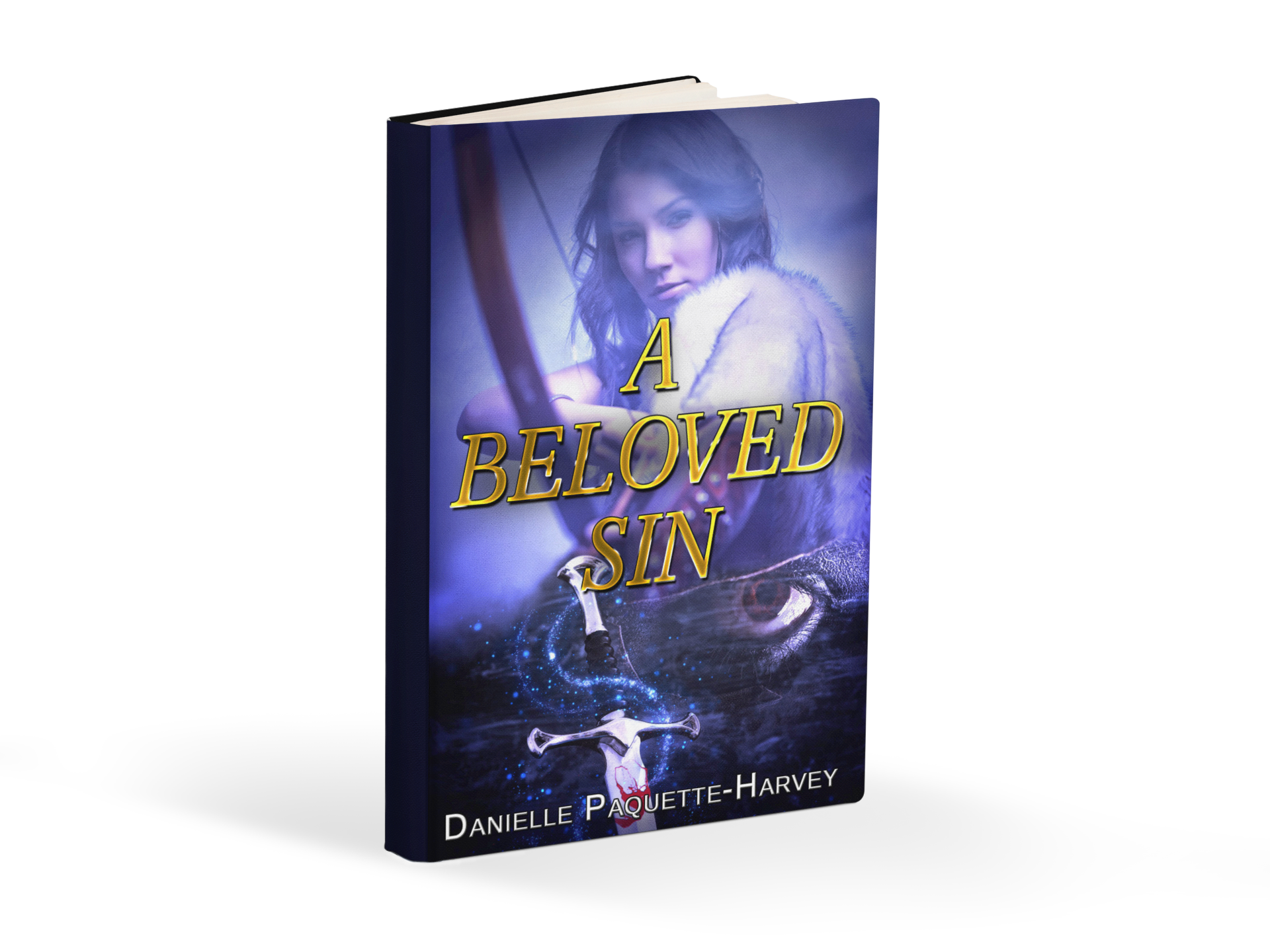 Amazon bestselling author Danielle Paquette-Harvey makes a triumphant return to the Longing Mates series with the highly anticipated sequel, A Beloved Sin.
A Beloved Sin by Danielle Paquette-Harvey is the masterful second installment of the Longing Mates series. The epic romantic fantasy follows a cast of mystical characters including vampires, werewolves and witches on an arduous journey to break a demon's curse.
"My goal is to transport readers into a fantastical world, to make them forget about their daily worries, and make them fall in love with fantastic creatures they thought didn't exist…my books will make you fall in love with werewolves and vampires all over again," says Danielle Paquette-Harvey. An international best-selling author, Paquette-Harvey is an expert at crafting highly engaging romance novels filled with tension, action, and fantasy. Her books pull readers into new extraordinary worlds with storylines that offer a sense of hope. "War is unforgiving, fate is cruel, but love always finds a way."
The story centers on Eurynomos, a dangerous demon that is threatening to cross over into the world of the living and rule in darkness. As werewolves, vampires, and humans unite against him, a fascinating cast of characters struggle to face both physical and mental challenges. Will, a werewolf, is torn between his duties as Alpha of the pack and what his heart desires. Arius, the Vampire Prince, seeks to find peace after the horrific death of his soulmate. Bianca, daughter of the Moon Goddess, is in search of a way to break the curse and free part of her soul trapped in the underworld. Leila, a witch – werewolf, must reconnect with her roots and finally face her destiny. As portals are created from the underworld that bring monsters into the world of the living, war blooms, leaving an uncertain fate for all.
The book weaves together several standout features that put it in a class of its own. Paquette-Harvey's writing is fast-paced and immediate, with many scenes that will keep readers on the edge of their seats. The heroine, Leila, is a compelling role model that readers will look up to and be inspired by. In addition, elements of magic, action, adventure, thrills and romance tie the work together in a memorable way, showing how love and death can be entangled in a dangerous dance.
Paquette-Harvey's remarkable sequel is sure to earn her many fans. With a multi-layered plot and a gripping cliff-hanger ending, A Beloved Sin offers a much-needed escape from today's challenging and uncertain times. In addition, the book has received positive reviews from some of the most well-renowned authors, journalists, and reviewers around the world. Chelsea McKenna, author of The Blood of The Lion writes, "Danielle returns with likely the most epic installment yet. Every book of this world has captivated me…I don't think I have even recovered from this ending. It is the most insane cliffhanger I have read yet." In addition, book reviewer Josie writes, "Breath-taking! What an extraordinary experience! You will be dragged into a realm of light and shadows to walk every step and experience every emotion!…the plot thickens… suspense building… best described as an avalanche of chaos and emotions."
Suspenseful and rousing, A Beloved Sin is everything fans of paranormal romance would want in a story. The book is currently available for sale on Amazon and can be purchased here: https://www.amazon.com/Beloved-Sin-Longing-mates-Book-ebook/dp/B09S4THG9Z/
About the Author
With her first books being International Best Sellers on Amazon, Danielle Paquette-Harvey is back with A Beloved Sin, the long-awaited sequel in the Longing Mates series.
Danielle grew up in Montréal and always loved reading books and writing stories. She loved vampires and werewolves' stories above all.
Immerse yourself in a world full of supernatural beings, in a steamy romance and adventure novel. Available in French and English.
To learn more, please visit: https://www.daniellephauthor.com/
Connect with Danielle Paquette-Harvey on Social Media:
Instagram: https://www.instagram.com/daniellephauthor/
TikTok: https://www.tiktok.com/@daniellephauthor
Facebook: https://www.facebook.com/Danielle-Paquette-Harvey-101649618699113/
Media Contact
Company Name: Author News Network
Contact Person: Media Relations
Email: Send Email
Country: United States
Website: authornewsnetwork.com