Ardor is helping businesses transform into successful brands
Chicago-based marketing agency Ardor Marketing focuses more on clients' specific needs to create digital strategies that work for them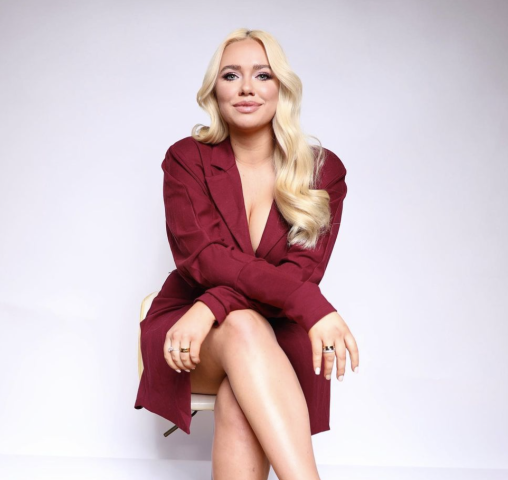 Ardor Marketing is a popular marketing and technology agency based in Chicago, USA.
The word Ardor means "to have passion," and this reflects in everything Ardor does to help a business reach its full potential. Based on clients' needs, they create digital marketing strategies to help them generate more revenue by leveraging marketing, re-branding, website re-design and development, social media management, paid advertisement management, content creation, and much more.
Ardor Marketing is founded by Lauren Barrett, who has over 9 years of experience in digital marketing, specializing in public relations, social media & influencer marketing, with plenty more experience and skill sets. She has held positions with several Fortune 500 organizations and has years of experience working as a freelance marketer in various fields, including real estate, tech, law, and beauty. When she realized she had too many ideas being used in someone else's business and understood there was a huge possibility for businesses to promote on the various networks, she decided to launch Ardor Marketing. No brand is too uninteresting for the agency; they have clients from tax corporations, cosmetics companies, and law firms.
"Marketing nowadays is like dating. It is tough. When you are marketing a product, you will understand that it will not be sold instantly. Like dating, you will need several interactions. That will help the customer to develop trust for the brand and ultimately, he might buy the product seeing your ads and posts," – Founder, Lauren Barrett.
The services provided by the company include public relations, creative services, event coverage, email marketing, blogger/influencer reach out, and social media ad management and monitoring.
Ardor marketing follows some simple steps to satisfy its customers:
Understanding the client is essential to reach out to the target customers.
Be genuine towards the client. This helps in developing a long-lasting relationship and trust. People are scared of getting scammed online. Hence be real and open to the client.
Be slow and stepwise when approaching clients. One never asks someone to marry them on the first date.
Lastly, one has to stay determined.
For more details, visit: www.ardormarketing.com
Instagram-https://www.instagram.com/thatblondeentrepreneur/
About Ardor Marketing:
Ardor Marketing is a Chicago-based branding and social media marketing agency. Ardor Marketing offers a wide range of services including Community Management, Social media Ad Management, and Monitoring, Creative Services, Blogger/Influencer reach out, Event Coverage, Email marketing, and more
Media Contact
Company Name: Ardor Marketing LLC
Contact Person: Lauren Barrett
Email: Send Email
Country: United States
Website: www.ardormarketing.com