Nick Ganzon – An Upcoming Social Media Influencer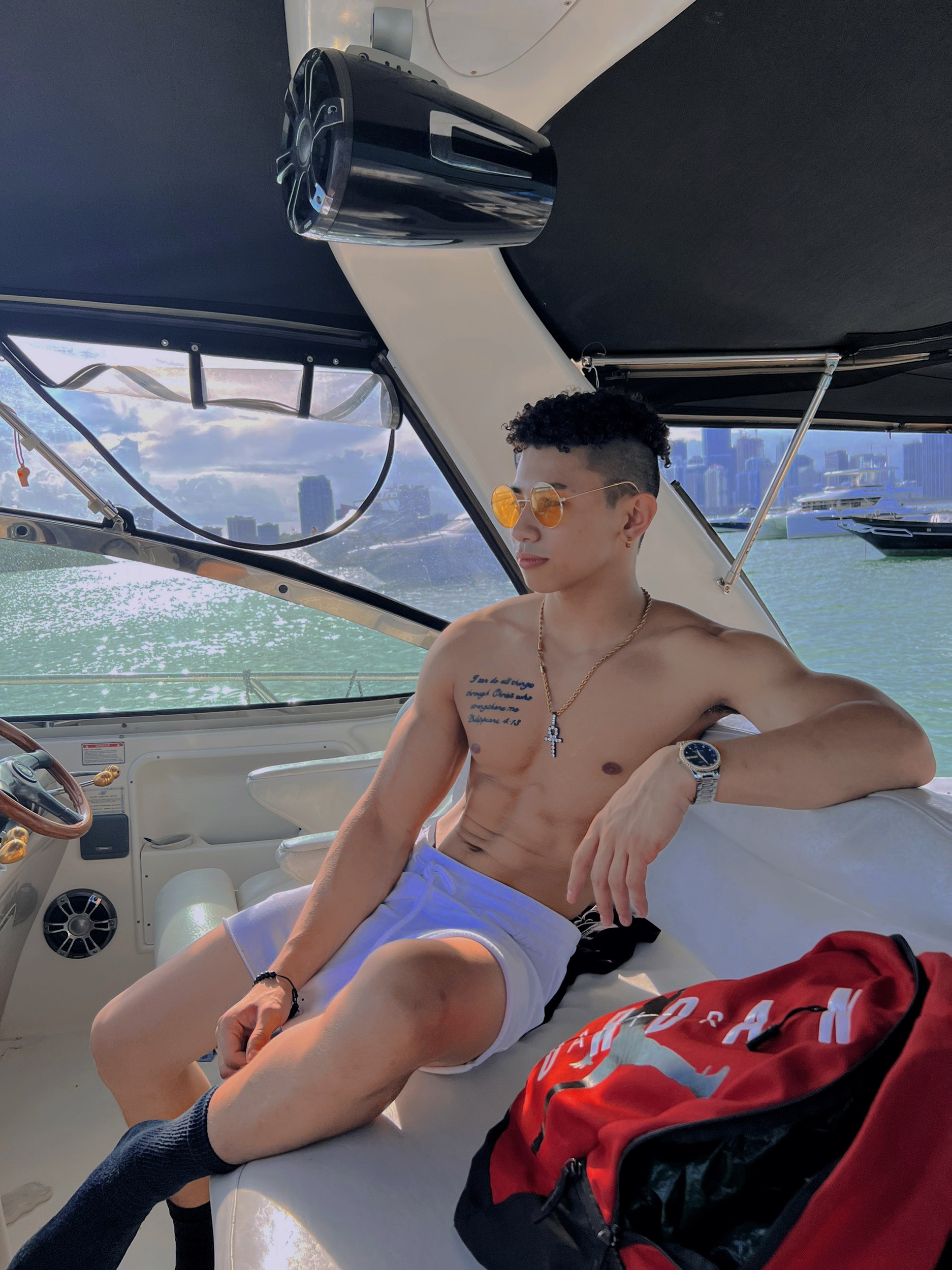 If you are a person who loves to watch creative dance videos, and amazing fitness routines you need to follow Nicolas Ganzon. An American social media star Nick Ganzon who is also known as babexnick is a social media sensation nowadays. Nick Ganzon is recognized as a TikTok star, Instagrammer, and social media influencer for his video content on dance, fitness, and lifestyle topics. He frequently creates his creative dance choreography for his well-liked TikTok videos. Nick Ganzon is a brilliant and youthful TikTok star. His endearing appearance and distinctive curly hair are adored by many people all around the world.
Nick frequently uploads selfies on his account, which go viral on the online platform within minutes and bring in a ton of daily followers. Nick is loved by his fans. Before fame, he debuted on TikTok at the beginning of 2018. His original profile was deleted at 2.4 million followers. He has experience working professionally as a model and loves the Vampire Diaries. His new TikTok account has amassed over 180,000 followers getting millions of views per video.
Not only has he accumulated a huge fan base but he also got the opportunity to go on tour and meet them in 2019. He has over a million followers on Instagram. He has already been the subject of various controversies. With a following of over 1 million followers, he has acquired a fan base on Instagram that post his pictures and create edits of him. Nicolas Ganzon has been on tour and met celebrities such as Bryce hall, Cam cassy, Threedotcorey, and many more! He's traveled all over the country to meet his fans such as LA California, New York, Atlanta Georgia, Las Vegas Nevada, Sacramento California, Houston Texas, Phoenix Arizona, and many more. His popularity has found its way to other social media sites as well.
About Nick Ganzon/Baexnick
His full name is Nicolas Lino Orrego Ganzon. He's 19 years old and his birthday is March 27, 2003. His entire life has been spent in Miami, Florida, where he was born and raised. He grew up in Broward County where he later became an upcoming musician. Although Nick Ganzon has been a social media celebrity for a relatively short period he has touched the hearts of many people.
Despite just being 19 Nick Ganzon is best identified by his good physique and his tattoos. He's 5'8 and has a tattoo on his chest that's a bible verse that says
"I can do all things through Christ who strengthens me ~ Philippians 4:13
He has another one on his forearm that's dated "July 7, 2021" in Roman numerals. He also dropped a song called babexnick that can be found on every music platform. After graduating from West Broward High School, Nick Ganzon pursued a legal career at Florida International University to be a real estate attorney. He occasionally receives compensation to travel and advertise clothes such as fashionnova men, Nike, Adidas and other products.
Be the first one to know about every post of Nick Ganzon by following him on Tik Tok and Instagram. He has a lot of new stuff to share with his fans!
Media Contact
Company Name: Babexnick
Contact Person: Nick Ganzon
Email: Send Email
City: Miami
State: Florida
Country: United States
Website: https://instagram.com/babexnick?igshid=YzA2ZDJiZGQ=