Top Fitness Influencer Announces Lean Bulk Challenge for Prizes Valued at $4,000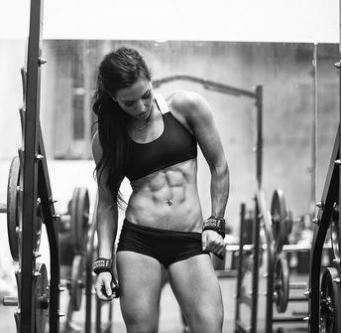 Professional bikini athlete and fitness model Katie Corio inspires clients to fulfill their potential with contest from October through Christmas
LOS ANGELES – September 27, 2022 – Entrepreneur Katie Corio, the owner and founder of Corio Fit, today announced she is prepping for a lean bulk challenge for her clients starting this October, with the finish line taking place just before Christmas. The winner will receive grand prizes worth more than $4,000.
Corio is a professional bikini athlete and fitness model, as well as one of today's most popular social media fitness influencers. Her CORIO® Power Positive brand is meant to create positive global change with each purchase. The certified strength and conditioning specialist has designed a beautiful and unique new Corio Active collection with new activewear and loungewear launching every month and new programs launching each quarter for Corio Fit.
The goal for Corio Active is to remove the disconnect between function and fashion all day long, empowering women to move freely and confidently.
According to Corio, "Let your body be your guide. Push your strength, but always make sure to concentrate on optimum form. I invite you to join the upcoming lean bulk challenge, as you'll have a chance to win big money while improving your fitness."
Corio is a must-follow fitness influencer who has made a great difference with clients who want to be strong, sculpted and fit.
Corio has other exciting things coming up. The company is releasing a new staple bra and outerwear already with a reputation of "The Fall Jacket of 2022." She is also slated for interviews with Tycoon Global (Tycoon Magazine) and CanvasRebel Magazine.
For more information, visit corioactive.com or follow her on social media at: https://www.instagram.com/cutekatiebug
https://www.facebook.com/katiecoriofit
https://www.tiktok.com/@cutekatiebug
https://twitter.com/cutekatiebug
https://www.youtube.com/c/KatieCorio
Media Contact
Company Name: Katie Corio
Contact Person: Lana Antonova
Email: Send Email
City: Los Angeles
State: CA
Country: United States
Website: https://corioactive.com/