SOBR Safe Technology Is Doing More Than Generating Revenues And Creating Shareholder Value; It's Saving Lives ($SOBR)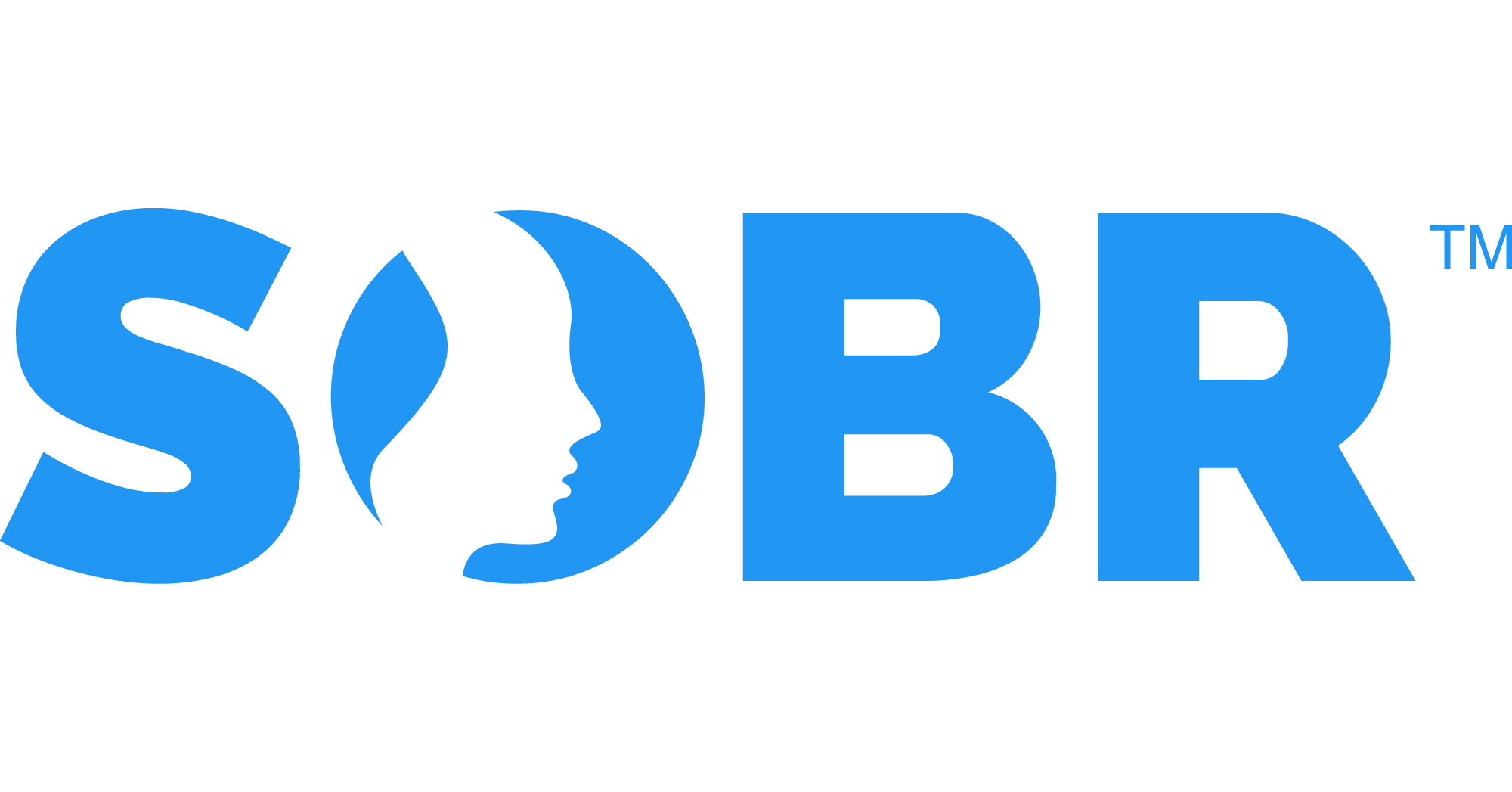 SOBR Safe, Inc. (NASDAQ: SOBR) offers more than compelling value; they have a product that saves lives. That combination, especially driven by a management team that knows how to develop brand and market potential, generally leads to an appreciable increase in shareholder valuation. In the case of SOBR stock, that's more than expected; it's likely. For good reasons.
SOBR Safe has developed a non-invasive, quick, and easy-to-use method to identify potential alcohol issues with their employees or contractors. It's called SOBRcheck. While it may sometimes be described as a breathalyzer-like device, it's not. Far from it, actually.
SOBR's device provides a much more efficient means for checking alcohol ingestion. It's a palm-sized device that utilizes finger touch technology to detect the presence of alcohol in the body. It does this by taking the natural humidity in the skin and testing the natural vapor for alcohol components. Consider it the next generation of alcohol screening technology, one that can be utilized to its best capacity in businesses needing it the most- the transportation sector.
Here's even better news. Not only can it save lives, but it's also a potentially significant money saver for businesses that use it, helping drive insurance and maintenance costs lower while taking proactive measures to keep communities, their employees, and equipment safe. Best of all, it's easy to implement for client companies and doesn't interrupt the workday.
How This Game-Changing Technology Works
Instead, it starts the day the right way, with best practices setting SOBRcheck at entry points at facilities or driver centers, enabling employees to place their hands or fingers on the device to verify and scan for alcohol. If no alcohol is detected, a green light facilitates providing the keys to their particular vehicle. No green light, no keys, and, more importantly, safe roads, warehouses, and work sites.
The best part of this IP-protected patent-pending device is that, unlike traditional breathalyzer tests, the SOBRcheck does not need blood, saliva, or breath-based components to perform its analysis. And more than hygienic, results are almost instantaneous, providing a means for companies to test up to 180 employees per hour. Is it foolproof? No. But it's as close to perfect as an alcohol detection device can get, scoring a dependability or accuracy rate of 97% compared to average accuracy rates of 84% for classic breathalyzer machines. By the way, breathalyzer technology is six decades old, making SOBR timely to the opportunity. Better yet, so are its investors.
That's a result of markets needing what SOBR sells. More than need it, employers in the transportation sector may be mandated to have a screening device, with headlines last week indicating the NTSB will require alcohol screening for these sector companies by 2025. Before that, however, employers will be wise to utilize a system like SOBRcheck, noting that alcohol-related driving accidents and workplace incidents often result in injury, death, and reputational harm.
Loss of life, increased insurance rates, and non-compliance are a few reasons for them acting sooner than later. In some cases, not taking a proactive stance against impaired employees operating motor vehicles can lead to an entire company being lost.
A SOBR Mission To Save Lives
But none of that need to be the case; SOBR is on a mission to cure those potential problems and catastrophes. And its scalable, patent-pending SOBRsafe™ hardware/software platform can, through a non-invasive alcohol detection and identity verification device that has broad applications and is easily implemented in commercial vehicle fleets, manufacturing, and warehousing facilities. That's not all.
Construction, DUI probation, third-party alcohol testing, alcohol rehabilitation, and youth drivers markets are also in play, presenting multiple high-dollar revenue-generating shots on goal. The best news from an investor's perspective, SOBR is seizing on those opportunities. In 2021, SOBR completed several pilot testing programs evaluating its SOBRsafe™ system with the SOBRcheck device, leading them to commercial production and the sales launch of SOBRcheck™ devices and software solutions to an initial fleet market centered around last-mile delivery.
Here's another important thing to know. The SOBRcheck platform doesn't just facilitate entrance and enable employees to get a set of keys to operate a motor vehicle. A significant advantage of the SOBR system is that its devices connect seamlessly to a robust cloud-based reporting and data management system. This competitive distinction aggregates data, helping client companies maintain compliance and safety discounting with insurers and providing safety management and incident reporting. That puts another market besides fleet companies in the business crosshairs. Partnerships with property & casualty insurers can lead to exponential revenue growth and expedite product development. And with support from that industry expected to be significant, that, in and of itself, is an inherent near and long-term value driver.
Still, while SOBRcheck is an industry game-changer and life-saver, there's more to the SOBR value proposition.
A Second Product, SOBRsure, Is Another Value Driver
A second device, also an innovation to a decades-old standard, is SOBRsure™, a wearable wristband utilizing the same SOBRsafe™ sensor technology and software platform validated during the SOBRcheck™ development process. This device complements its first, primarily intending use of the band for commercial fleet management and assisting managed care patients with an extension of the platform, potentially reaching into the young drivers market. The wearable band is already available to commercial clients and is expected to tap into the broader and more lucrative consumer markets in 2023. How significant is the opportunity?
In a word- enormous. Estimates put the addressable market for SOBR's devices and solutions at upwards of $30 billion. That accounts for opportunities inherent in obvious markets, including last-mile delivery fleets, warehouses, manufacturing facilities, and construction sites. But keep in mind that revenue potential increases when accounting for young drivers and alcohol-related rehabilitation markets. Moreover, that business may find its way to SOBR's doors sooner than later, with reports indicating that the cost of alcohol abuse in the U.S. alone is an approximately $250 billion liability; globally, it's multiples higher. In other words, companies need what SOBR is selling.
And SOBR's ability to tap into that potential just got stronger, raising net proceeds of $8.7 million from a recent public offering. About $3.0 million of that extinguished debt balances, leaving only about $1.5 million remaining. The remainder of the cash strengthens its balance sheet, providing a runway to accelerate growth and capitalize on accessible market opportunities, including those from Amazon, which utilizes last-mile delivery services (NASDAQ: AMZN).
A SaaS-Based Subscription Business Model
That's not all expected to drive revenues higher. Revenues are expected to increase from a SaaS-based business model that does more than integrate quickly; it's a source of recurring income. And with SOBR clients generally engaging in a 60-month contract, income visibility, reduced churn, and economies of scale should benefit SOBR on the business side. By the way, they have a strategy to accelerate market adoption and penetration.
It's spearheaded by SOBR providing the SOBRcheck device for free to clients, receiving a $30 monthly user fee in return. The SOBRsure band will be marketed differently, selling outright for $299.95 and users paying $19.95 monthly for the cloud-based services. From a business perspective, gross margins of over 70% can be realized, allowing the revenues to fall faster to the bottom line.
And that's starting to happen.
A Revenue-Generating Company
While minimal thus far, revenues are being generated. And that's good news on a multiples basis since they can be modeled on outstanding shares in August of about 10.9 million. On a fully diluted basis, shares outstanding reach 22,109,472, still a low number for a maturing company.
Recent company updates suggest that revenues contributing to a higher share price can increase quickly, with partnerships and widening distribution channels providing a substantial foundation to expedite near-term growth. Fueling that consideration is a strengthened management team, an impressive Board, and partnerships, including one announced with third-party administrator Butterfield Onsite Drug Testing, which has launched SOBR's touch-based detection through their initial purchase of the SOBRcheck™ technology.
Butterfield is no small player. Over the past 19 years, they have built a customer network reaching into national airlines to test pilots, flight attendants, and ground crew. Moreover, with Butterfield expected to have a dedicated sales team representing SOBRsafe solutions to this network, maximizing and monetizing the deal is a near-term proposition.
Other deals include a distribution agreement with Reconnect, a public benefit corporation committed to improving outcomes for participants in the justice space. Reconnect leverages technology to reduce incarceration, recidivism, and costs and sees value in deploying the SOBRcheck system as a critical prescreening tool to meet that objective. SOBR also announced its partnership with rideshare company RubiRides, a membership-based service that delivers reliable transportation emphasizing ride safety for children through a network of vetted and dedicated drivers. That deal will supply RubiRides' growing pool of drivers with the SOBRsure wearable wristband, empowering RubiRides to manage its services with a centralized, real-time reporting and safety intelligence platform.
More deals were made with North-Star Care, an innovative virtual reality alcohol dependency treatment platform, Continental Services, a Michigan-based food distributor, and Virginia-based RecoveryTrek, a company providing innovative alcohol management solutions to clients nationwide in the behavioral health, judicial, workplace, and human services markets.
Industry accolades are accruing as well. In August, SOBR announced that it was awarded the Occupational Health & Safety (OH&S) New Product of the Year in the Safety Monitoring Devices category for its SOBRcheck™ system. In this year's OH&S New Product Awards, only 26 companies were selected for the magazine's annual New Product of the Year award across 31 categories.
Bottom line- there's a lot to like in the back half of 2022 and for all of 2023.
A Compelling Value Proposition
In fact, SOBR's sum of its parts equates to a value proposition that may be too good to ignore. That presumption is strengthened knowing that SOBRsafe is leveraging a leadership position in the alcohol policy management industry and can generate significant value by focusing on prevention instead of reactive processes.
Moreover, with SOBR transforming into a revenue-generating company, supported by enhanced manufacturing, market development partnerships, a strengthened balance sheet, and a solid cash runway, building shareholder value is more than a target- it's in the crosshairs. Thus, intrinsic and inherent value support a case for higher prices in the coming weeks and quarters. And with the NTSB indicating likely mandates by 2025 for the types of products and services SOBR sells, those prices have the potential to increase exponentially.
Hence, for investors liking low-priced opportunities in fast-growing companies, SOBR checks the right boxes at the right time. Moreover, as a recession-resistant business, SOBR stock may outperform in bearish conditions, with investors bidding shares higher from wanting exposure to a company providing innovative technology in a sector that will get a multi-billion dollar regulatory tailwind. Checking those boxes, too, SOBR is, therefore, more than an attractive investment consideration; it's a compelling one.
Disclaimers and Disclosures: J-Time Media Group is responsible for the production and distribution of this content. J-Time Media Group is not operated by a licensed broker, a dealer, or a registered investment adviser. It should be expressly understood that under no circumstances does any information published herein represent a recommendation to buy or sell a security. Our reports/releases are a commercial advertisement and are for general information purposes ONLY. We are engaged in the business of marketing and advertising companies for monetary compensation. Never invest in any stock featured on our site or emails unless you can afford to lose your entire investment. The information made available by J-Time Media Group is not intended to be, nor does it constitute, investment advice or recommendations. The contributors may buy and sell securities before and after any particular article, report and publication. In no event shall J-Time Media Group be liable to any member, guest or third party for any damages of any kind arising out of the use of any content or other material published or made available by J-Time Media Group, including, without limitation, any investment losses, lost profits, lost opportunity, special, incidental, indirect, consequential or punitive damages. Past performance is a poor indicator of future performance. The information in this article, video, newsletters, and/or any other publication and dissemination, is not intended to be, nor does it constitute, investment advice or recommendations. J-Time Media Group strongly urges you conduct a complete and independent investigation of the respective companies and consideration of all pertinent risks. Readers are advised to review SEC periodic reports: Forms 10-Q, 10K, Form 8-K, insider reports, Forms 3, 4, 5 Schedule 13D. For some content, J-Time Media Group, its authors, contributors, or its agents, have been compensated up to five-thousand-dollars by a third party to research, produce video graphics, and prepare, produce, and syndicate editorial content for SOBR Safe, Inc. for a period of one month. As part of all that content, readers, subscribers, and website viewers, are expected to read and understand the full disclaimers and financial disclosures statement included as part of this and all content.
The Private Securities Litigation Reform Act of 1995 provides investors a safe harbor in regard to forward-looking statements. Any statements that express or involve discussions with respect to predictions, expectations, beliefs, plans, projections, objectives, goals, assumptions or future events or performance are not statements of historical fact may be forward looking statements. Forward looking statements are based on expectations, estimates, and projections at the time the statements are made that involve a number of risks and uncertainties which could cause actual results or events to differ materially from those presently anticipated. Forward looking statements in this action may be identified through use of words such as projects, foresee, expects, will, anticipates, estimates, believes, understands, or that by statements indicating certain actions & quote; may, could, or might occur. Understand there is no guarantee past performance will be indicative of future results. Investing in micro-cap and growth securities is highly speculative and carries an extremely high degree of risk. It is possible that an investors investment may be lost or impaired due to the speculative nature of the companies profiled.
Media Contact
Company Name: J-Time Media Group
Contact Person: J. Ellis
Email: [email protected]
City: Miami
State: Florida
Country: United States
Website: https://sobrsafe.com/