Ojas Eye Hospital Announces Affordable Cataract Surgery in Mumbai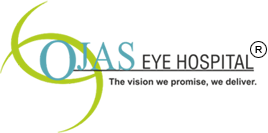 Ojas Eye Hospital is a Center of Excellence for Cataract, Contoura Vision, Bladefree Lasik in Mumbai, India.
Dr. Niteen Dedhia, an ophthalmologist at Ojas Eye Hospital in Mumbai, provides cataract surgery to help people regain sight. Patients with impaired vision can now get affordable cataract surgery with an experienced doctor with over 28 years of experience.
Ojas Eye Hospital, an eye hospital in Mumbai, is introducing Dr. Niteen Dedhia, a leading ophthalmologist who can perform cataract surgery with excellent results. Cataract Surgery in Ojas Eye Hospital Mumbai is sought after as it can provide affordable cataract surgery compared to other countries in the world.
Cataract surgery is a procedure to remove the patient's natural crystalline lens. In addition, it also replaced the lens with an artificial intraocular lens to get a clearer view. Cataract surgery is performed worldwide by ophthalmologists, optometrists, and other eye care professionals to remove cataracts that have developed in one or both eyes. The cataract surgery is performed under local anesthesia that requires short surgery duration.
The cost of cataract surgery in Mumbai is much cheaper than in other countries such as Singapore, Hong Kong, and Malaysia. The medical services in Mumbai have international standards but at a much lower cost; this makes them an ideal destination for medical tourism. There are plenty of top-notch hospitals with expert surgeons and highly qualified staff.
"In the US and European countries, eye care is considered a luxury. A trip to the ophthalmologist is expensive, and you'll have to pay big bucks for a pair of glasses that won't slip down your nose or need adjustment every day. But here, eye care is available and affordable for anyone. There are plenty of reasons why people seek out medical care here: some come from abroad specifically because they know it's cheaper and they can afford more while visiting; others choose it because of their temporary employment situation," said an Ojas Eye Hospital representative.
About Ojas Eye Hospital
Ojas Eye Hospital in Mumbai provides the highest quality of cataract surgery at prices more competitive than any other hospital in India. They use only the latest advanced surgical technology and equipment, which allows them to provide the best care possible for each patient. They have a very low rate of complications, and their staff is qualified and experienced, with thousands of successful surgeries under their belts. The surgeon, Dr. Niteen Dedhia, is an eye specialist in Mumbai who has practiced ophthalmology for over 30 years. Besides cataract surgery, Dr. Niteen is also an expert in bladeless LASIK, glaucoma, dry eye, oculoplastics, and more.
For more information about Dr. Niteen Dedhia and his eye treatment services, please visit https://www.ojaseyehospital.com/.
Media Contact
Company Name: Ojas Eye Hospital
Contact Person: Dr. Niteen Dedhia
Email: Send Email
Phone: (+91) 9137462795
Address:Roseland Building, Junction of Linking Road and Waterfield Road, Bandra
City: Mumbai
State: Maharashtra
Country: India
Website: https://www.ojaseyehospital.com