Candyneon Highlights The Color Of Love Through Magical Custom LED Neon Signs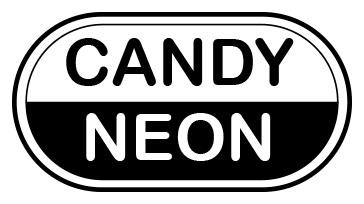 Perfect for weddings, proposals, anniversaries, and more, Candyneon's gorgeous LED neon signs are creative, vibrant, and fun, with exceptional customer service and 2 years quality warranty
Candyneon is highlighting the color of love with its magical LED neon signs. The premium manufacturer and retailer of custom neon signs and banners has earned a name for itself as the most considerate wedding neon sign maker, thanks to its aesthetically pleasing designs and reliable quality.
When it comes to preparing spaces for events, one key goal of every organizer is creating a unique environment that carries the spirit of the celebration. For weddings, proposals, and anniversaries, the central themes of love and happiness need to be creatively emphasized in the decor for a wholesome experience.
Given their ability to dramatically capture attention with their multicolored bright lights, LED neon lights have become somewhat of a must-have for every occasion. These lights spark up the atmosphere and bring that much sought-after magical aura to boost the excitement and add more color to the celebration.
Bringing its artistic flair to the fore, Candyneon is setting the pace for others to follow by allowing customers to choose from a variety of creatively elegant, vibrant, and fun designs. In addition to its ready-made proposal neon signs, the leading flex neon brand also operates an easy-to-use custom wedding neon sign design tool on its website for customers who have unique and specific tastes.
"We make gorgeous neon led signs for home, wedding, party, bar, studio, office, restaurant, outdoor events. You can fully design your neon on our website, shop our trending items, or contact us directly."
All Candyneon products come with 2 years quality warranty and a lifetime of customer service. For more information, please reach out to Candyneon via the contact info below.
Media Contact
Company Name: Candyneon
Contact Person: Helena
Email: Send Email
Country: United States
Website: https://candyneon.com/